Sharebox has partnered with kiosks and convenience store in London to provide 40 key exchange locations. As we've continued to expand our services across London, all these new partnerships allows you to play with a network of rentable boxes where hosts and guests connect and exchange keys.
The new London network of 40 kiosks is great for short-term rental hosts to store their keys and provide guests with easily check-in no matter the time of day or night they arrive. Guests check-in with self service lockers are available in all of the kiosks, including food, essentials and other accessories.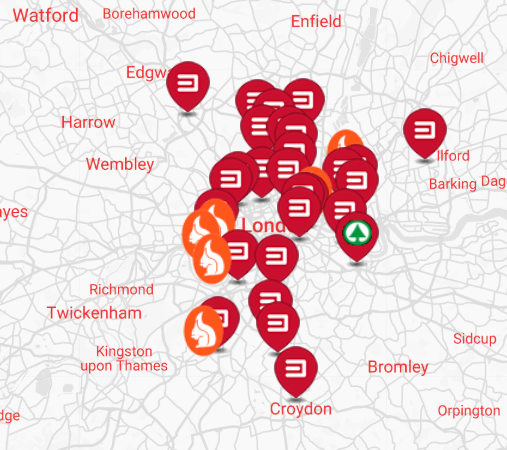 Of course we are exited to tell all of you short-term rental hosts in London, that you now have 40 new locations for Sharebox self service stations to play with and manage guest check-ins from anywhere in the world.
Join in, download the Sharebox app and let´s make your Airbnb vacation rental a lot more easy and awesome. Garage your key in a Sharebox and have your guests check-in and pick up when they arrive. It´s fantastic convenient and super professional.
If you have one single check-in, then our DAILY is perfect for you. Having many guests and check-ins, sign up for the MONTHLY service.
You have full control and can open the Sharebox remotely. Just make sure that your guests are in front of the box. Sharebox works with foreign numbers too, add the country code to the guests mobil number "+49", "+47" etc. Your guests will get a text message in English that will advise how to check-in. As back up our 24/7 customer support team is available on chat to assist.