As the first rental chain in Norway, Sixt Car Rental offers a web- and mobile-based solution for fast car rental that makes the old rental office virtually redundant.
Sixt fast track are available at the airports in Bodø, Trondheim, Bergen, Haugesund, Stavanger, Ålesund, Evenes and at Gardermoen. In addition, it is being used at Sixt's offices in Oslo and Bergen city center. Sixt's goal is that at least 20 per cent of their customers register as Fast Track customers during 2019.
- Now the customer can arrange everything on the mobile and go straight to the rental car, without wasting time in line and on paper work. We believe that the customers will appreciate this solution, says Ingvild Torp Pedersen, brand manager of Sixt Car Rental.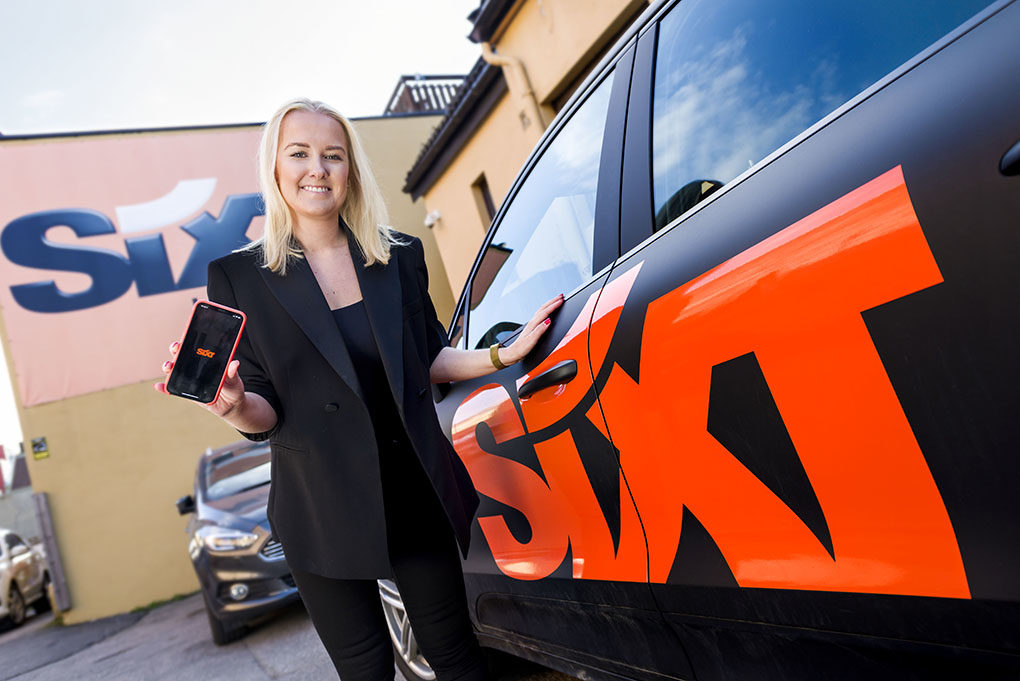 - Now you can order and pick up and deliver a Sixt car on your mobile, without standing in line or talking to anyone easily and efficiently, says Ingvild Torp Pedersen, brand manager in Sixt Car Rental.
Sixt fast track makes it possible for customers to order, collect and deliver a rental car, without being in direct contact with the company's employees. You book a car via the website and go directly to Sixts car delivery when you arrive at the airport or city. Using a code that you receive on your mobile, you can access car keys from a mobile controlled Sharebox.
When you book a car, you will also be offered extra insurance and a car type upgrade. When the car is delivered it is just to park it and use the key-return box.
- Many people who rent a car with us have poor time and are going to have numerous meetings and appointments. They will spend the least amount of time on pickup and delivery. Now we simplify the entire customer journey and save time and resources for both the customer and ourselves. A win win situation, says Torp Pedersen.
Sixt Car Rental has developed the Sixt fast track software inhouse. The mobile-controlled cabinet has been developed and adapted by technology company Sharebox in Arendal.
Torp Pedersen says there have been many challenges along the way.
- Many things must be in place before you can rent out - driver's license, insurance and secure identification of the tenant for example. This means that anyone who wants to make use of the new service must register as a Sixt and fast track customer on our website. They fill in the required personal information, including credit card information and get a password, says Torp Pedersen.
When the car is picked up, customers get a form on their mobile where any minor damage to the rental car is checked. The customers must then check that there are no other damages to it and acknowledge with approval before using the car.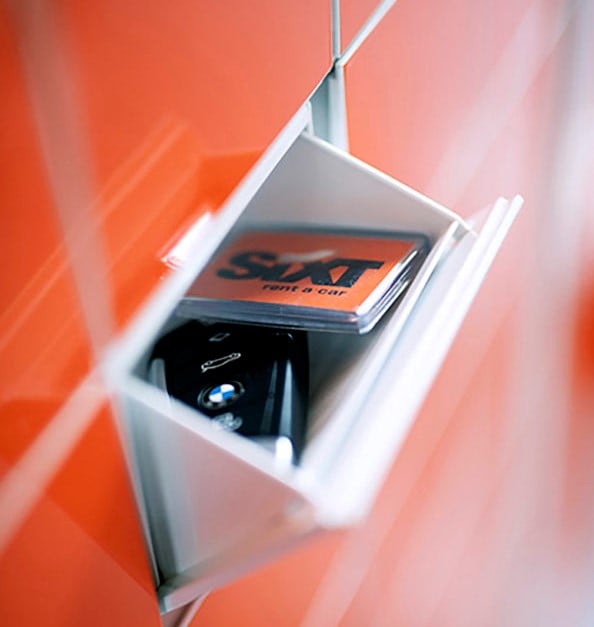 - We at Sixt Car Rental are proud to be the first to have a seamless fast track solution for car rental. We will continue to develop and improve the system continuously to give our customers a most stress-free rental car experience, says Torp Pedersen.
Sixt is Germany's largest car rental company established more than 100 years ago. Today, it is represented in more than 100 countries worldwide. Sixt Norway was established in 2005 and currently has 70 rental properties. The company has 250 employees and a fleet of 3,000 cars. Turnover rounded 400 million in 2018.