Sharebox continues to install automated check-in and key exchange locations across the city of Aarhus, providing more places in Denmark to exchange keys.
It´s fantastic so see that more and more Airbnb hosts claim their position in the public network of Shareboxes. Guest from all over the world can easily get hold of keys for vacation rental homes.
In Aarhus you easily can find and book your accommodation; you just have to find out whether you want to stay in a hotel, camping or find accommodation by Airbnb listed apartments.
For short-term rental hosts, it can be challenging to be at work or on holiday out of the city. Sharebox enables you to easily share access a locker service with an app for guest self-service check-in.
For businesses in Aarhus, Sharebox drives valuable tourist traffic right to their location as well as helping the members of the local community manage their lives more easily.
Find Sharebox @ 7-Eleven Aarhus:
Banegårdspladsen 1,
Immervad 1
M.P. Bruunsgade 62.

If you live in Aarhus and don't have access to a Sharebox

near you,

submit a new location

so that we know where to expand next.



Airbnb is now part of the tourism organization Visitaarhus on an equal footing with the city's hotels. It´s great to see a Danish municipality and tourist organization not just welcome home rental, but even make a joint collaboration with Airbnb to draw even more tourists to Aarhus.
There are 1.4 million overnight stays in Aarhus, of which 200,000 are through Airbnb. The purpose of the collaboration is to get even more tourists enticed.
At the same time, last year, an agreement was concluded between Airbnb and the Danish tax authorities to ensure that correct tax is paid when ordinary people rent their accommodation out to tourists via Airbnb.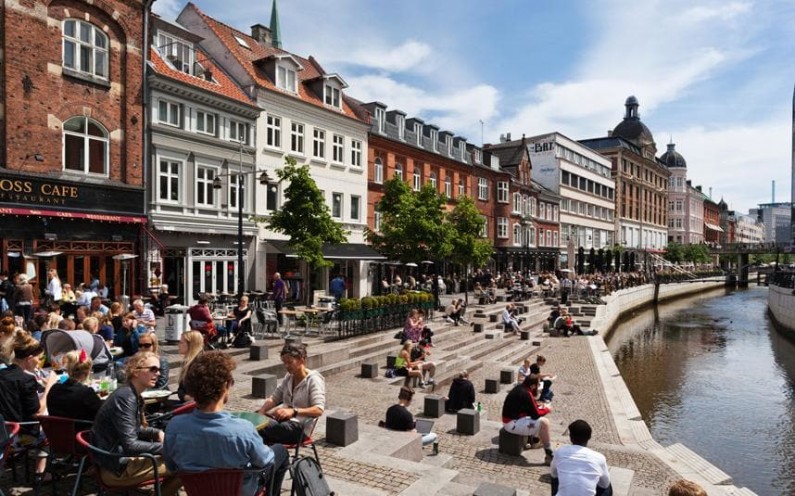 If there was no control over the tax payments, it would have been difficult for a municipality to go out and promote a collaboration with a private company in this way. The Danish tax agreement with Airbnb means that it has become much easier for Aarhus.
The new collaboration means that Airbnb must contribute to shooting money in the promotion of Aarhus as a tourist destination.
The agreement means that Airbnb from 2021 will automatically report how much the users earn from letting to the authorities. And as of July 1 this year, Airbnb will give the Danish tax authorities access to the information.
Home rental & hotels
The private rental is often considered a competitor of the hotel industry. In Aarhus, Mayor Jacob Bundsgaard (S) does not believe that the Airbnb collaboration will be a problem for hotel owners if Airbnb becomes an even bigger player in the city.
However, this does not mean that the hotels can feel confident not to lose guests.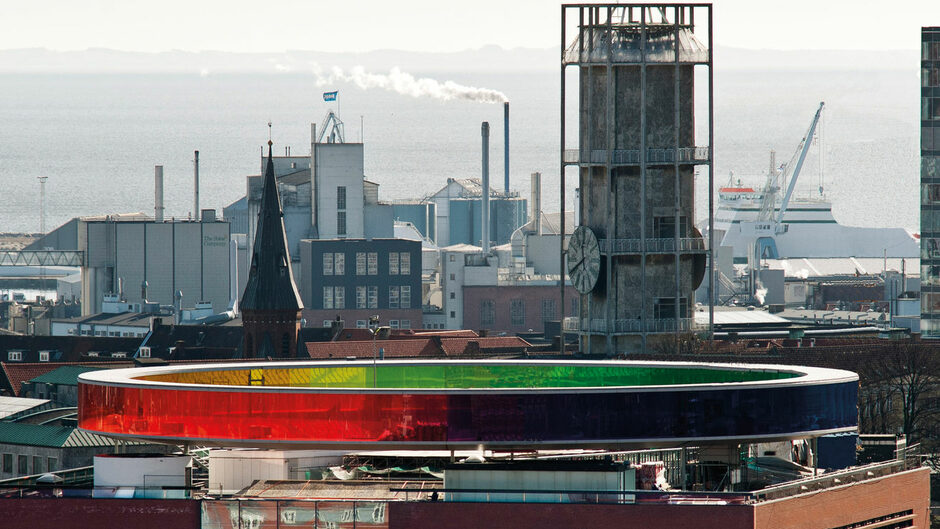 It is clear that private rental via Airbnb is a competitor of the hotels, no matter how you turn it around. But on the other hand, the new collaboration means that Airbnb should help to shoot money in the promotion of Aarhus as a tourist destination, and that will also benefit the hotels.
At the same time, the Airbnb hosts can solve some of the city's capacity problems.
In cities such as Copenhagen and Aarhus you can generally say that there is room for more tourists than there will be. But there are also some high season periods where there may be pressure on the hotels: Large festivals or events where it can be difficult to find a room - even on Airbnb.
Airbnb Hosts
37 years is the host's average age
60% of the hosts are women
6% of the hosts are over 60 years old
Airbnb Guests
39 years is the guest's average age
3.5 average number of overnight stays
2.4 is the average size of the guest group
"We can see that we have a growing community here in Aarhus. The city has a clear ambition to increase tourism, and we believe that we can help strengthen tourism and that the citizens of Aarhus can share the benefits of it, he says and hopes that more cities in the future will follow," says 'head of public policy' for the Nordic countries at Airbnb, Pieter Guldemond, who also hopes that even more people will get the eyes of Aarhus going forward.
Wondering what to do in Aarhus? Here are some of the absolute best attractions in Aarhus: Top Five attractions in the second biggest city in Denmark is ...
VisitAarhus is Aarhus' official tourism organization, which aims to help develop tourism in the Aarhus area and to market the area as a holiday and travel destination. VisitAarhus is a business fund that aims to contribute to positioning and developing Aarhus as a knowledge and experience city.