The sight of people perched on the edge of this extraordinary granite rock formation is one of Norway's emblematic images. Soaring 604m above the fjord, framed by cliffs on three sides, Preikestolen (Pulpit Rock) is one of the nation's most remarkable sights.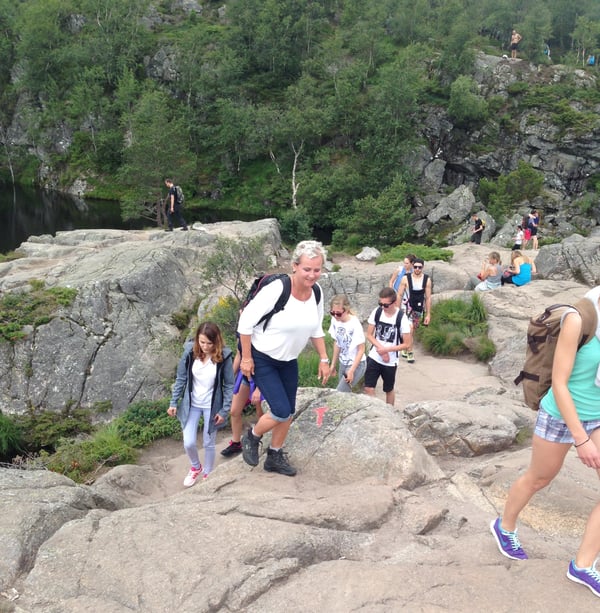 It's a steep, four-hour return hike from Preikestolhytta Vandrerhjem, and is usually accessible from April to September, depending on the snows.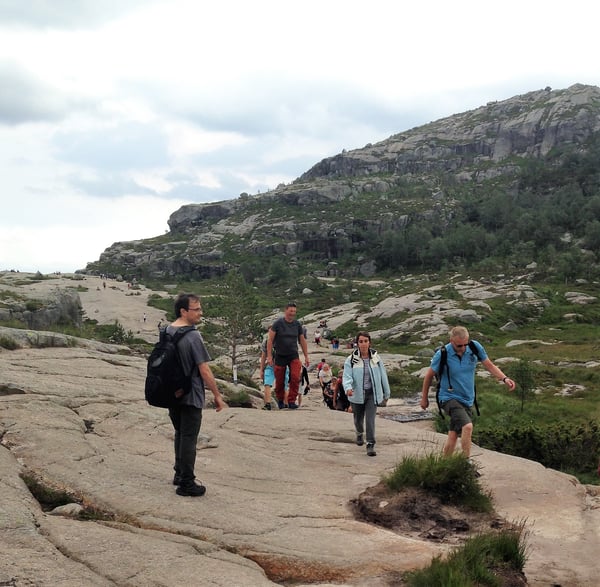 The two-hour, 3.8km trail begins along a steep but well-marked route, then climbs past a series of alternating steep and boggy sections to the final climb across granite slabs and along some windy and exposed cliffs to Preikestolen itself. The steepest sections are at the beginning and in the middle parts of the trail and can be challenging for the unfit.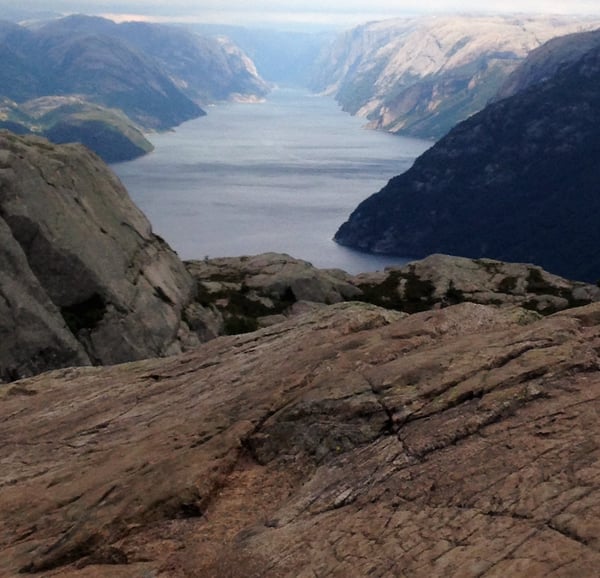 For those with vertigo, even watching other people dangling limbs over the abyss can make the heart skip a beat. Rocky trails lead up the mountains behind, offering more wonderful views.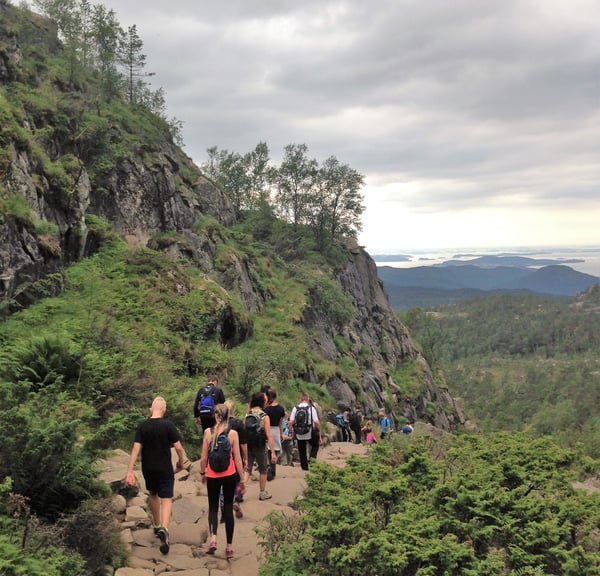 As for many of Norway's natural attractions, there are no fences or barriers of any kind, and despite the alarming crack where the pulpit rock joins the mountains, it's likely to be around for a few more centuries.