Targeting new customers should be part of a rental company's operation, but it's also important to focus on existing customers.
Why? A number of reasons: Repeat customers spend more and are less price sensitive, they're your best brand advocates, and your cost to market to them is substantially less than to new customers.
It's hard to get a new client, so make sure you keep your previous clients loyal to you. Every rental company has its regular influencers or groups that repeatedly send customers. Influencers can come in the form of insurance companies, car repairs or auto body shops.
Additionally, there is a difference between marketing to travelers and local business customers. The issue with travelers is frequency and cost. If someone comes for vacation, he or she might not come back to visit again.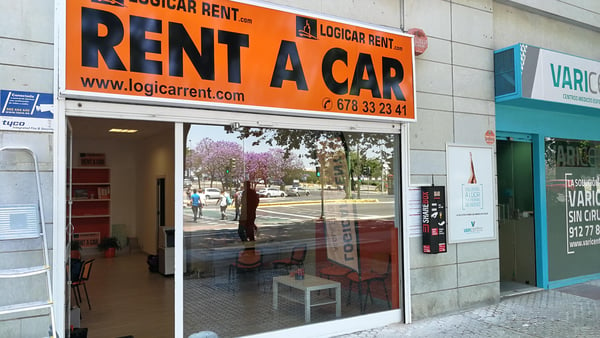 You should focus on finding a way to get to the key influencers that drive customer decisions — including digital advertising, traditional advertising, travel agents, or referrals. Find these influencers before travelers make their rental car decisions and your rental business will increasing the probability to have more business.
Drive service over price
Consumers rank quality and customer service as the top two elements to remain loyal to a brand, followed by price and convenience.
The idea is to create meaningful interactions without slowing people down.
Because a majority of the car rental business is replacement rentals, either warranty or insurance, your focus should be on existing customers who come from dealerships, body shops, and insurance companies. With each replacement customer, you should educate them on everything you do in hopes that they will use you for all their rental needs. Tell them about your variety of vehicles, including the new options with self service check-in with an online key exchange machine.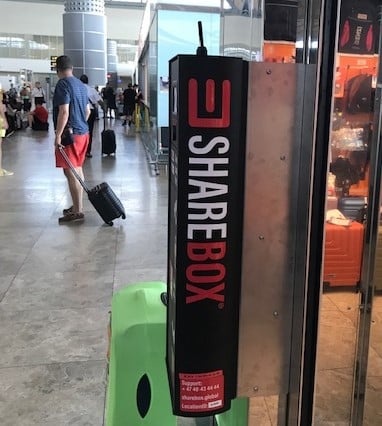 Customer service outside opening hours
Most of the car rental management systems can integrate Sharebox into its software platform. For its car rental customers, Sharebox allows them to create customizable text messages and send them out with a code for self service key pick-up, fully integrated with the automated lockers from Sharebox.
The combined Sharebox - booking software integration gives your rental staff all the tools needed to serve your customer in a professional and expedite manner. Now the customer can arrange everything on the mobile and go straight to the rental car, without wasting time on paper work.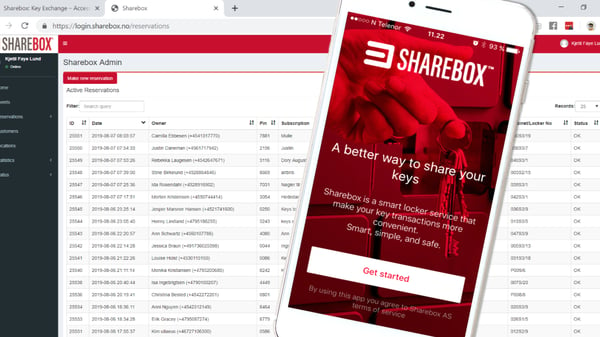 The integration makes it possible for customers to order, collect and pick-up a rental car, without being in direct contact with the company's employees. Customers book a car via your website or app, and go directly to the car delivery when they arrive at the airport or city. Using a code that they receive on their mobile, they can access car keys from a mobile controlled Sharebox.
The entire customer journey are simplified, saving time and resources for both the customer and yourselves.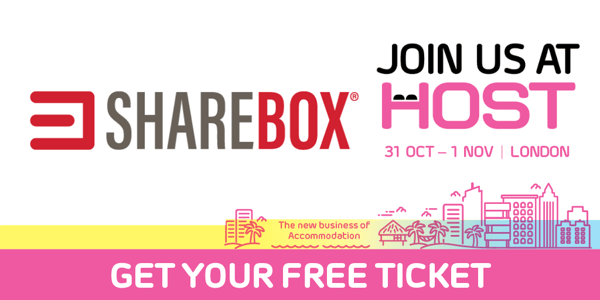 Back in the days everyone faxed the rental agreement and left the vehicle for the customer to pick up. Now we have DocuSign so customers can sign the rental agreement over email, run everything online or by an app. To help customers learn more about new technology features,
we think it will be standard with self service, to improve the renter's experience.
There are many challenges along the way. A lot of details must be in place before you can rent out by the digital self service platforms - driver's license, insurance and secure identification of the tenant for example. This means that anyone who wants to make use of the new digital services must register as a customer on your website. They fill in the required personal information, including credit card information, get a password and are good to go.