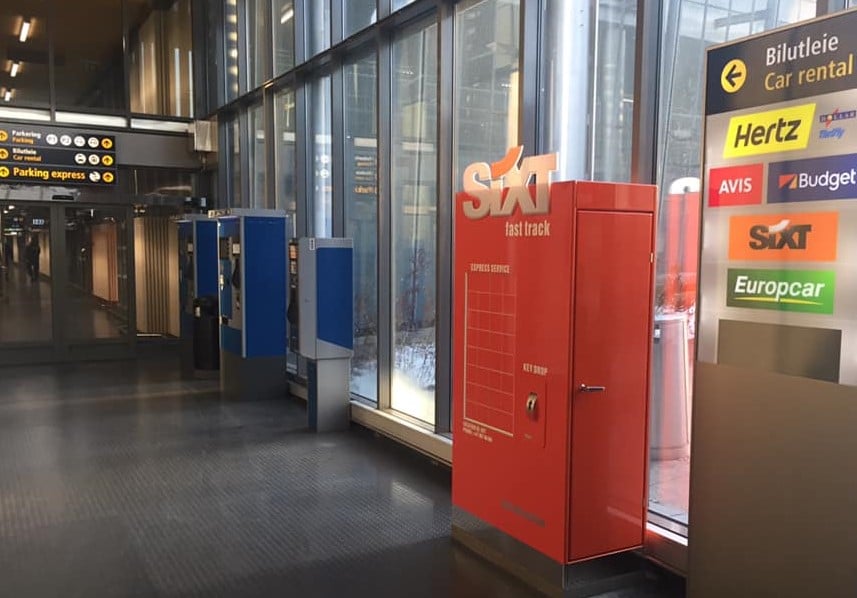 Meeting company wishes is an important part of the global offering from Sharebox. As a technology partner we pursue this goal with our business divisions Car Dealer/Workshop, Car Rental, Hospitality and Accommodation.

Now our plan is to respond to the wishes and needs of our customers to an even greater extent with a new and significantly extended range of API integrations. This includes various options for individualization of the self-served customer journey, turning them into unique branded solutions.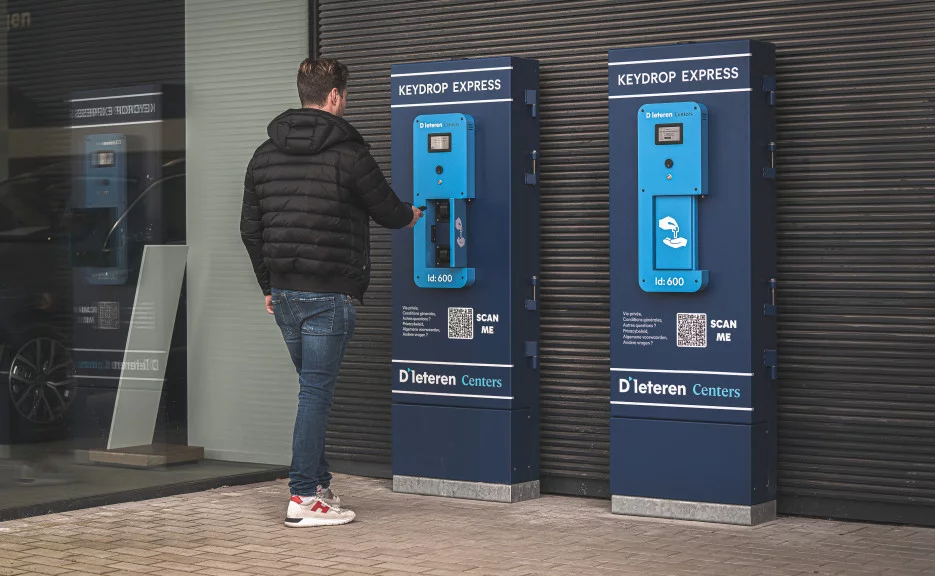 D´Ieteren Car Centers Zaventem and Brussels, Audi VW Skoda Seat, Belgium
"Customers love the experience when self-served technology make
their experience faster and easier".
We are extending the personalization options for individual components directly in the platform, and is supplementing our offering for new integrations within the "Customer Journey" range.
Decision makers for the dealership and their service managers are highly interested in learning more about self-service technology and how to improve their team's effectiveness and profitability in both the short and long term.
The concept is easy to understand with cloud based software solutions and self-served burglar protected key exchange automates designed for customer satisfaction, revenue growth and vehicle repair workflow.

As part of our integration strategy, including fully branded white label options for the self-served key exchange machines, we also offers you the possibility to design individualized customer journeys co-created and realized professionally by our team.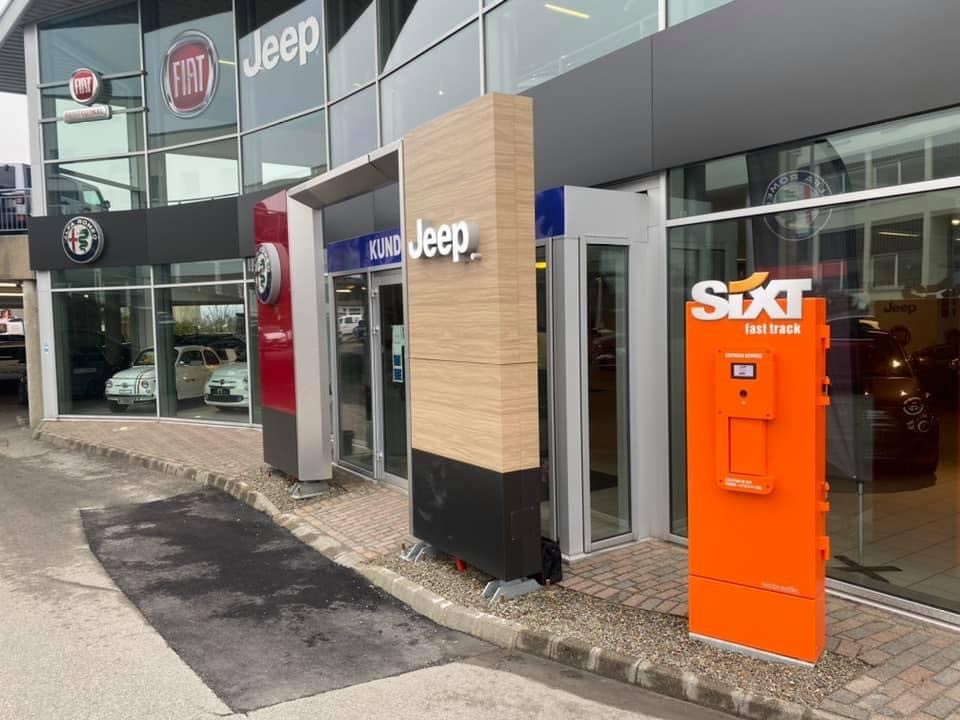 Sixt Fast Track, Norway


How to customize self-served customer journeys
Sharebox' s open API allows you to enjoy all of Sharebox' s functionalities from your own platform.

Third-party software companies can utilize the Sharebox platform to control access within any kind of applications.

The Sharebox solution includes traditional physical access management software typically used for self-served IN and OUT key exchange. This gives your team complete control of the entire customer journey. You can add on up sale options, ID-verification, invoice payment and gate openings on top of the check in and checkout process.

To deep dive and have all the answers about the range of individualization options for your new self-served customer journey, currently extends from a workshop with your / our team to kickstart the configuration process. You can easy realize a limited small series pilot of your company branded key exchange service stations for outdoor and indoor installations.

Through the open API, Sharebox also offers numerous possibilities and commercial options for individual business cases.

An open API (often referred to as a public API) is a publicly available application programming interface that provides you with programmatic access to the Sharebox software application and web service. Our API are sets of requirements that govern how your application can communicate and interact with our system.

Our API allow your application to access certain internal functions of the Sharebox program, f.ex. book a reservation, open locker, send SMS (text message) to the customer including a weblink for payment and key pick up 24/7.
Our API allows one piece of software to interact with another piece of software, whether within a single computer via a mechanism provided by the operating system or over an internal or external TCP/IP-based or non-TCP/IP-based network. Our API may be used by any company who wish to register for access to the interface.
Customized and self-served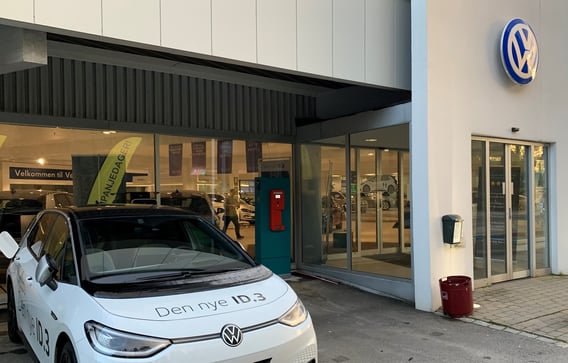 Gumpens Auto - VW Car Dealer, Norway
The Norwegian-based technology company is now significantly extending its offering in all business areas world wide.

It is our goal to provide Car Dealers/Workshops, Car Rental Operators, Hospitality and Accommodation around the globe with even more accurately
tailored, contact free and self-served products within the context of booking, customer service and new business opportunities, and to also offer a comprehensive range of individualization options for any brand or player in the market.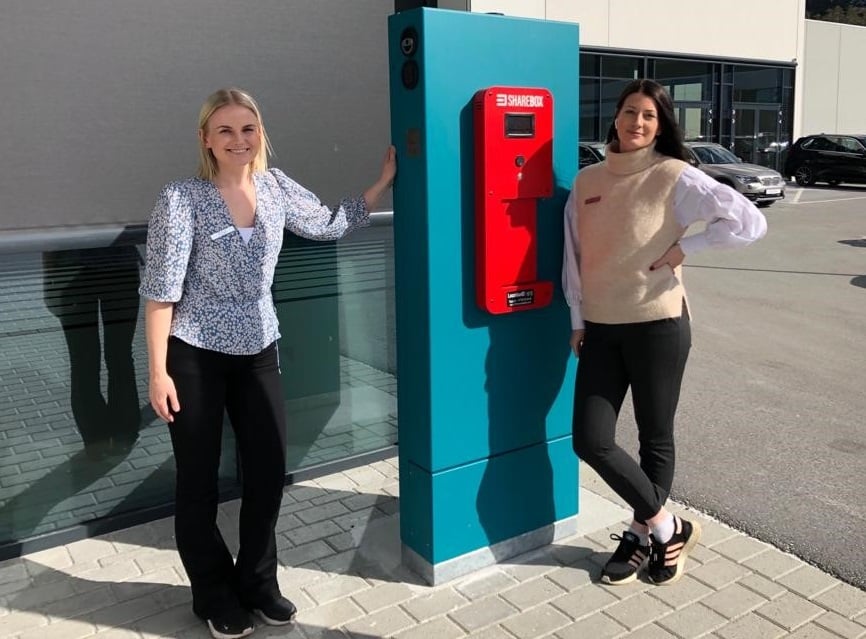 Bavaria - BMW MINI Car Dealer, Norway
If you are interested to take the next step and explore the benefits of self-served customer journeys, we highly recommend a call or demo. We guarantee to give you our best estimate in terms of personalising, shipping, and installing of the units along with the relevant monthly costs.

You will surprised how easy it will be to integrate your frontend, app or online booking system with our system, and with this in mind we will provide and include all the necessary documentation that would be really useful for you.

After you have completed your evaluation of the costs, next step suggested to take you up on our offer to put a workshop together with your / our teams to discuss and finalize the details in terms of investment and time.
Long list of options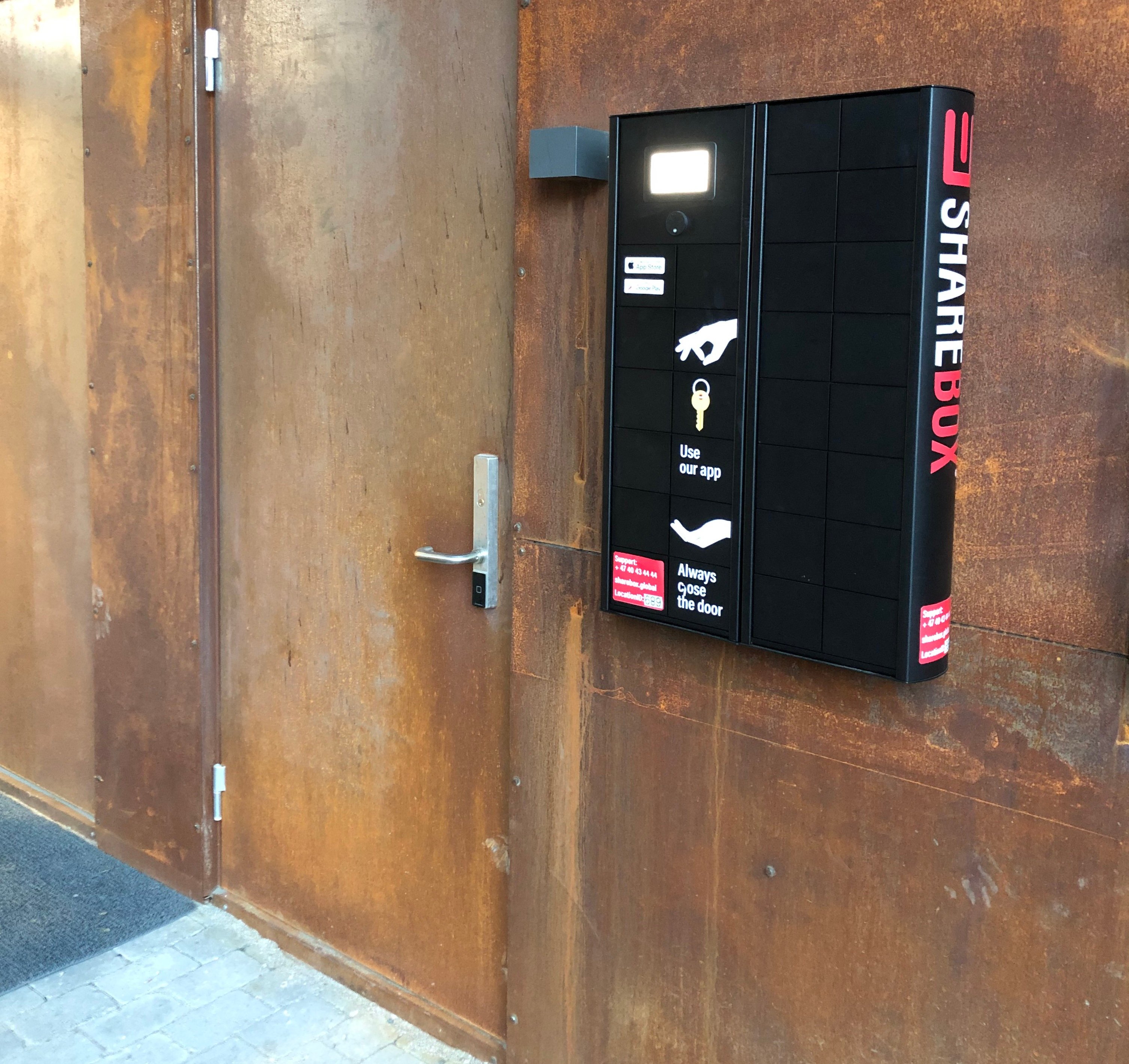 Across all Sharebox model series, you can currently choose from a long list of options as the demand for individualization is increasing all the time.
Limited small series are also produced. Current examples are the Sharebox Service Station in custom colors and design including brand specific dashboard and communication modules. Sharebox offers numerous accessory products and design options.
The Sharebox range extends from a selection of various indoor solutions through to outdoor weatherproof hardware with the insurance approved, burglar protected Service Station as top of the line.