Having their car serviced, people want to be more in control of their customer journeys, and they no longer accept restrictions and friction that is time consuming. Limited opening hours, standing in line or waiting at the service desk are quickly becoming 'no go areas' at car dealers and workshops.
It´s all about installing industry leading self-service platforms across your brands, to be able to have more scale and capture even more synergies in the future.

Less friction and 24/7 self-served availability leads to more satisfied customers. As a car dealer, you can also embrace the "less is more" approach. Less friction leads to more revenues, increased staff efficiency and higher profit ratios.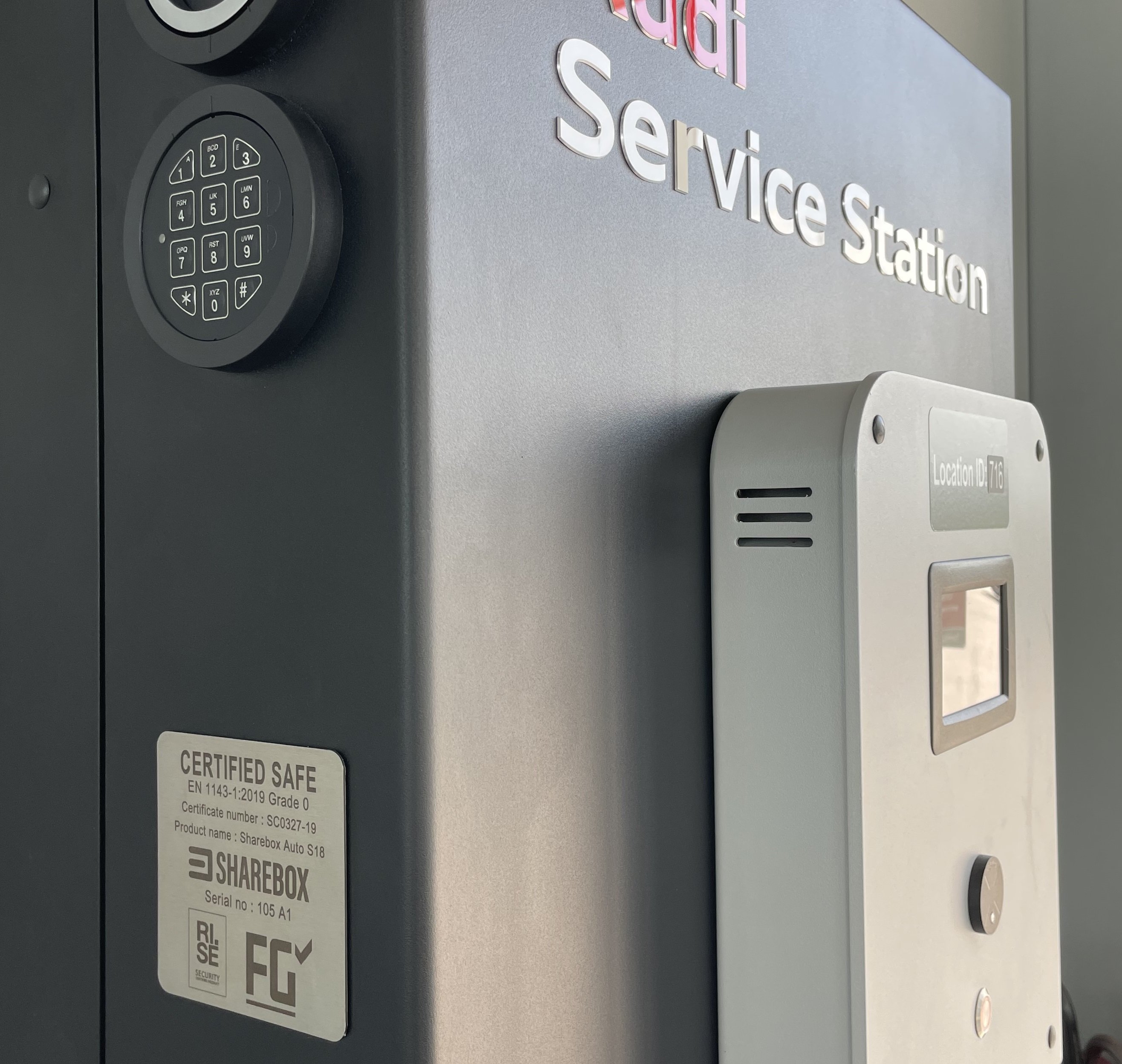 Platform model to scale up future technologies
The way technology advances aligns with what customers expect — the experience they demand. This reality are now pushing car dealers to raise the bar. People are ready to use the next generation of advanced self-service technologies that reduce friction. At the top of their wishing lists are self-served booking, less contact with staff, smoother Drop In, checkout and an overall more convenient experience.

Let's explore what the self-service technologies look like and help you transform your approach to self-served customer service.

Making life easier for customers
Necessity is the mother of invention. Human aspiration and demand for new ways of operating in our modern world drive technological progress. And technology triggers behavior change, which spurs the need for new, more advanced
technologies.

Essentially, customers want to be in the driver's seat and the rise of the individual coupled with technological progress is transforming how car dealers should do things, workshops included.

As the saying goes, the customer is always right. And customers want more control. They demand faster, easier ways of making service bookings, Drop In and check out.

Customers want to be the master of how they move around and spend their time, and they expect to be able to manage their mobility wherever, whenever and however they want.

Experiencing less friction is a key driver to adopting in-dealership technologies like 24/7 self Drop In and self-checkout. Friction in the check in and checkout is by far the No. 1 frustration.

Too much friction causes customers to switch brands, if they thought they could manage their mobility and transportation more conveniently somewhere else.
Branded and customized customer journey
At D'Ieteren Center Zaventem, you can find 2 totems between their Volkswagen and ŠKODA dealerships where anyone can use the Keydrop Express:
Do you want to avoid queues when you have an appointment for maintenance or repairs on your vehicle?
Discover Keydrop Express, our connected lockers for dropping off and picking up your keys.
To improve your experience of our after-sales services, we have launched a new service for your contactless maintenance and repairs.
From now on, you can leave your keys in a secure locker and collect them at the end of our service without having to go through our reception.
Advanced self-service technologies
New technologies are now surfacing that lead to far better self-service experiences. These smart technologies can help reduce the number of interventions (requires human support to solve an interruption in an automated process) that occur in self-service flows. Some have been designed for customer use, while others are helping staff solve interventions, minimizing friction for customers.

Smart user interface
The user interface (UI) is the starting point of all interactions between a customer and a self-service device. The problem is, this interface is often cumbersome for customers to use. Many UIs are outdated, lack an intuitive step-by-step flow and are slow to process transactions. At the end of the day, a poor UI leads to more staff interventions — which means time and money.

Poor UI also impacts staff efficiency as they need to intervene more often to help customers who got stuck in the self-service process.

The good news is, advanced UI technology is readily available, and it puts more capabilities into customers' hands. Modern UIs allow people to interact with self check in and checkout devices by using their own mobile phone rather than tap in on a touchscreen.

Today's UIs also offer plenty of options to adapt the look and feel to your brand and CI, without restrictions.

Enabler for smart software services
What makes the difference between a good and bad mobility experience? Think about how customers feel having their car serviced and what they ultimately want, simple, fast, done. To make this happen, you need proper intervention handling. Otherwise, customers can get tripped up in self-checkout waiting for staff to remove an obstruction, whatever it is, so they can complete the process.

Seamless, global software platform to enable communication
As mentioned, the power balance between customers and car dealers has shifted in favor of the customer. With customers in the driver's seat of the mobility experience, they not only want to control their transportation needs, they also want to take charge of navigating a self-serviced connection with their car dealer. Some hesitate to use touch devices because of the physical contact and health concerns. Therefore, low-touch has evolved into no-touch or touchless technology, and it's improving customer confidence.

Another option for smart control is screen mirroring. This allows the customer to operate the SCO device (self-scanning and self-checkout - SCO technologies) entirely with their own smartphone. The smartphone screen mirrors the check-out screen. Then, the customer can operate the entire checkout and payment process with their own smartphone.

Maximizing the self-service experience
While some think these technologies might seem far-fetched, customers are already demanding a touchless, seamless and smart experience. Self-service tailored mobility is evolving quickly, and customers are more willing than ever to adopt technologies that make their transportation experience easier for them. An important indicator of this trend is the level of customer willingness to use
advanced self-service technologies.


New mobility solutions will be a game changer
As mobility concepts keep evolving, so must car dealerships. To remain competitive and survive in an everchanging and diversified mobility market, you need to become leaner, more agile, and innovate your value chain by adopting new technologies.

Advanced self-service technology fully aligns with this philosophy. It puts the customer first by eliminating frictions in customer journeys and enhancing customer experiences. At Sharebox we follow a modular and connected approach based on open APIs, you can gradually introduce advanced self-service technologies and digital add-ons in your dealerships in a scalable and low-cost way. This gives you maximum flexibility to adapt to new individual mobility trends and customer journeys in a controlled way and at your own pace.

We are well on track, self-served solutions have a bright future.