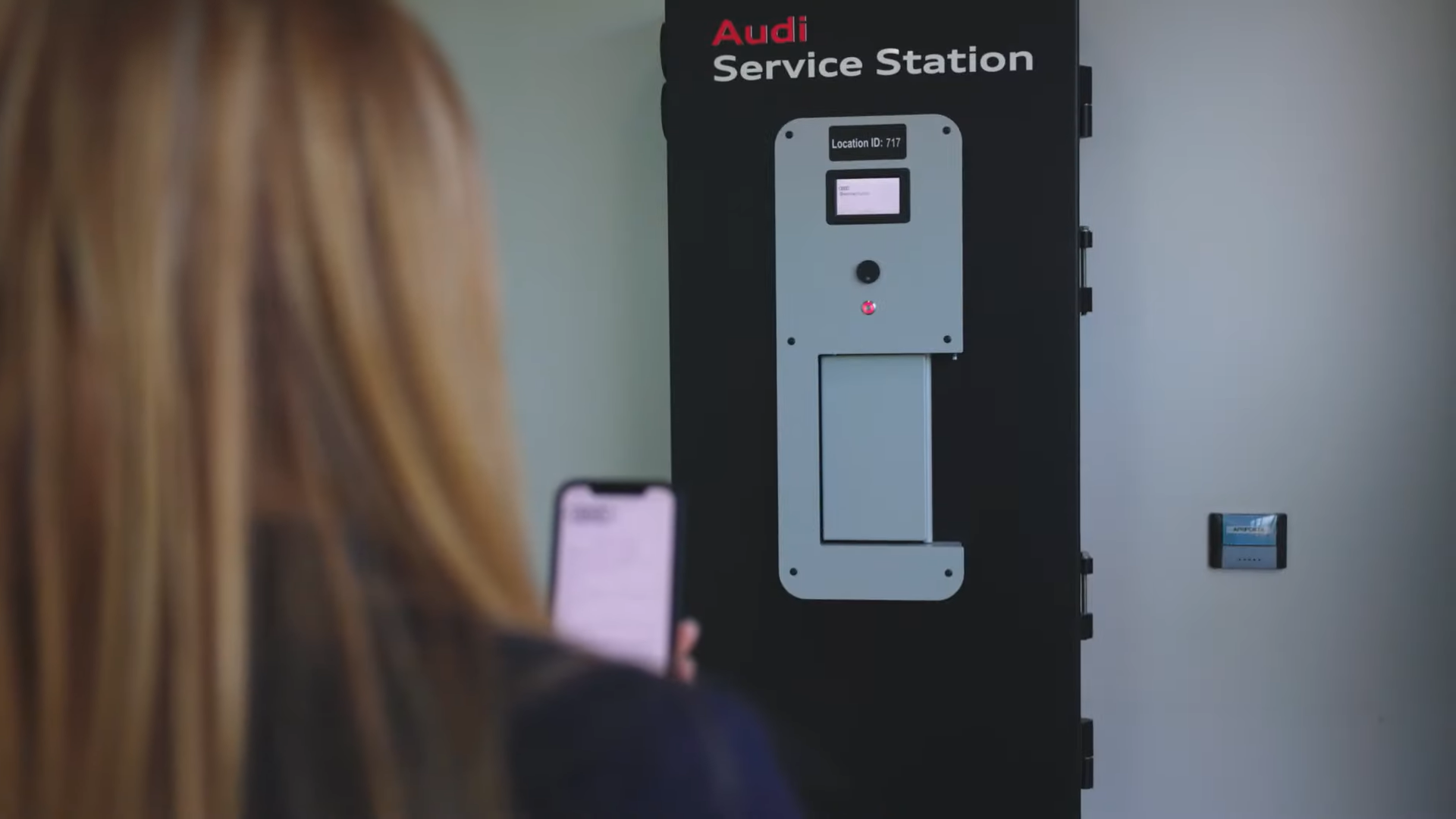 Sharebox is now offering Scrive electronic signatures within the customer journey for workshop visits – supporting dealers to provide the ultimate digital user experience.

Even at the touchpoint level, different determinants such as a payment function's ease of use while ordering online or a customer journey friendliness can influence the overall experience and affect the objective of customer delight.

Offer people the optimum workshop visit experience
The majority of customers today want a digital check-in and workshop visit process for repairs or upgrades. The digital customer journey has become increasingly important, along with the option to check in a vehicle partially or completely online. For this, a car dealership needs simple and effective systems that enable a great brand- and customer experience.

What is Scrive eSign?
Online signature and document management from anywhere, on any device. Delight your customers, partners and employees with a premium digital signing experience. Discover online signing solutions for your office, department, enterprise and point-of-sale. E-signature for Word, your web browser, wherever and however you work.

Automate your agreements
Cut response times from weeks to minutes, and increase conversion rates with electronic signatures. Templates save you time.

Authentication
Built right into the Sharebox service: BankID, Onfido, NemID, Finnish Trust Network, Verimi, iDIN, itsme and more.

Branding
Customise the e signature experience with your logo and colours to inspire trust and drive brand awareness.

Forms automation
Consent forms, registrations, payment authorisations and more. Set up self-service forms with no IT development.

Scrive integrated with Sharebox
Verify the identity of new customers, and authenticate your returning regulars. Integrate eIDs seamlessly into your workflows for check-ins, online signatures, driver license authorisations, know-your-customer compliance and much more.

Customer experience
Build loyalty with identity verification seamlessly integrated into your check-in, workshop visits and e-signature processes.

Sharebox is now adding Scrive in the setup. This includes the use of eSignatures – documents, vehicle service orders and rental agreements.

There is no need to print out, sign in person, and scan every document back in – then store these in a physical folder. Digital signatures simplify the workflow, save time, and reduce costs.

Also worth mentioning, franchise car rental operations and free-standing workshops, also all benefit from significantly simplified customer management and complete digital customer journeys.

Secure e-Signatures from European provider Scrive
Scrive meet all eIDAS requirements for a qualified electronic signature, which is fully equivalent to a handwritten signature in legal terms. They use blockchain technology to seal every digital document, to ensure that it's secure against fraud and forgery.
Scrive is compatible and works on all devices. This allows customers to provide a conveniently
eSignature from any location, home, by smartphones or touchscreens.

Scrive eSign is available now to Sharebox users. Get started fast and securely, contact us today for more information.