Sharebox acquires competitor and becomes the largest service provider within Key Exchange in Scandinavia
Sharebox acquires all assets within Swapsafe including KeyKeeper in Denmark and it's subsidiary in Spain and hereby becomes the largest Key Exchange service provider in Scandinavia.
Today Sharebox signed an agreement securing all assets within Swapsafe including KeyKeeper in Denmark.
«This is wonderful news here in Hisøy, it allows us to maintain our position as the largest Key Exchange service provider in Scandinavia» says Arne Eivind Andersen, CEO i Sharebox.
It was after Swapsafe started experiencing economic difficulties that it became possible for Sharebox to ensure the rights to the Swapsafe boxes and software systems along with its customer portfolio and Key Exchange activity through KeyKeeper.
Christian Dehn, founder of KeyKeeper in Denmark, has since autumn 2017 been partner in Sharebox, working as Country Manager for the Danish market. Christian Dehn sold KeyKeeper to Swapsafe in the summer of 2017 and is very pleased to take ownership of KeyKeeper again.
«It is inspiring to become a part of Sharebox and the current expansion we are undergoing. Now the plan is to expand internationally and conquer market shares in other countries.» says Christian Dehn while thinking about the market in Spain, Netherland and the Baltic region where Reitan Convenience currently has many stores that are ideal for Key Exchange. Reitan Convenience has through its 7-Eleven stores in Norway, Sweden and Denmark already experience with Sharebox.
Placed in Spain is Guillermo Gallardo Cohen, with the responsibility for what until now has been known as Swapsafe Spain. This subsidiary is now acquired by Sharebox. «Spain is a huge market and people here are very eager to simplify key exchange. I am very happy with the new situation.» says Guillermo, who is delighted to be able to continue his work, now for Sharebox with the responsibility for the Spanish market. «And with Sharebox acquiring the company we can now finalize our Beachbox project so you can all have fun while on our beaches instead of being afraid of loosing your belongings» Guillermo adds.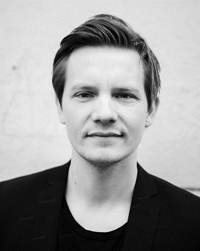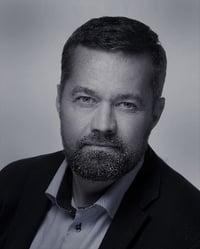 Christian Dehn Guillermo Gallardo Cohen Arne Eivind Andersen
For more information about Sharebox, Swapsafe and KeyKeeper please contact:
Arne Eivind Andersen CEO, Sharebox AS
Tel: +47 41 50 21 60
E-mail: arne.eivind.andersen@sharebox.no
FACTS:
Sharebox AS was established January the 10th, 2016 in Las Vegas and has its headquarters in Hisøy just outside Arendal together with sales offices in Oslo and Copenhagen. Sharebox AS is managed by CEO og Founder, Arne Eivind Andersen, and has developed an automated cabinet for safe and convenient Key Exchange within the sharing economy.
In 2016 Sharebox launched it's service with cabinets placed at Norgesgruppen and has in 2017 signed an agreement with Reitan Convenience with placement of cabinets in 7-Eleven stores.
Swapsafe AS has since 2016 worked with the development of Key Exchange cabinets for outdoor placement, with office in Denmark and subsidiary in Spain. The company has developed an insurance approved cabinet for outdoor placement.
KeyKeeper is a Key Exchange service developed and launched by Christian Dehn in Copenhagen the summer of 2016. Since then, he has build up a network of 80 locations in Denmark and sold the company to Swapsafe in 2017. After the sale, Christian Dehn became a partner in Sharebox AS and has through this partnership gained the possibility to continue the expansion within the Key Exchange service internationally.