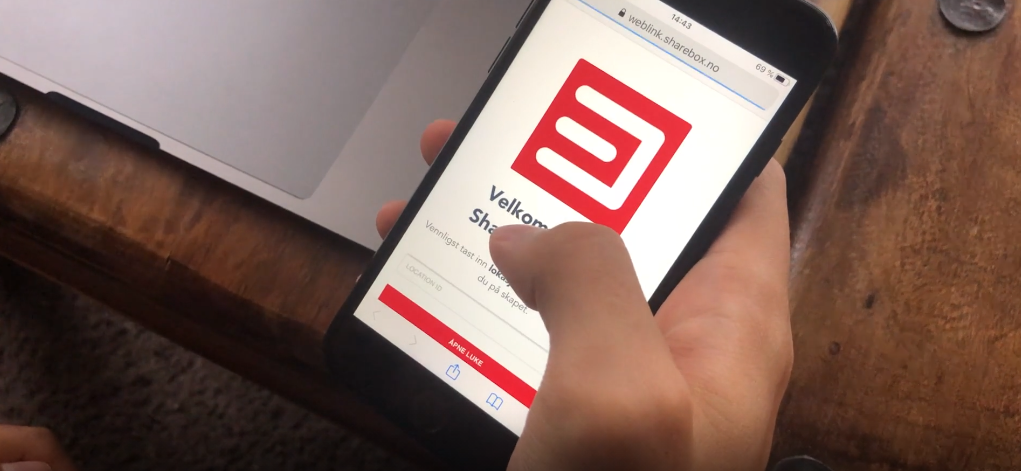 The Sharebox solution is straightforward: Integrated with payment processors to give service customers the possibility to do digital payments via mobile devices.

An added bonus: Self served pickup and delivery means fewer customers hanging out in lounges waiting for their vehicles to be fixed, further helping stores remain virus-free.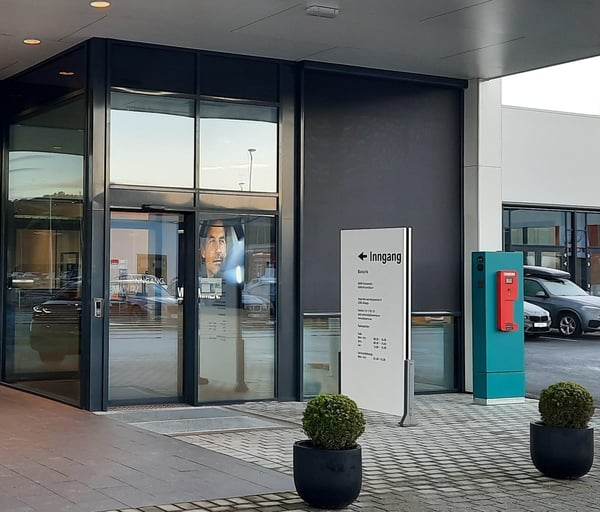 After purchasing a new vehicle, most customers first stay with an authorized repair shop. Reliability, good quality and warranty are the reasons customers take their vehicles to authorized repair shops when they need repairs or maintenance.

But a different picture emerges among owners of used and older vehicles. The majority favor independent repair shops with price as the deciding factor.

With new technology, "soft factors" such as time needed to get an appointment and repairs, check-in outside opening hours, flexible payment options and check-outs, are more valued as "need to have" factors that will be central to decisions to switch repair shops.
Custom-built for the automotive sector
In January 2020 Sharebox pulled forward a first series of the Service Station to the market and rolled out the program nationally in Norway.

A year after it's pedal to the metal in Norway in parallel with rollout in Sweden and Denmark. Pilots are tested by leading brands thru out Europe as digitization of the customer journey has emerged as one of the most effective ways the automotive aftermarket can cut costs and keep their service bays busy while reducing the risk of exposing service advisers and techs to the virus.
"It's a fabulous loyalty tool. I don't know any customer who is not interested in convenience on mobile payment."

A complete digital customer journey
Nets was formed in 2010 through the merger of three Nordic payments companies: Denmark's PBS and Norway's BBS and Teller. With the acquisition of the leading Finnish digital payments provider Luottokunta in 2012, Nets became the leading pan-Nordic payments player.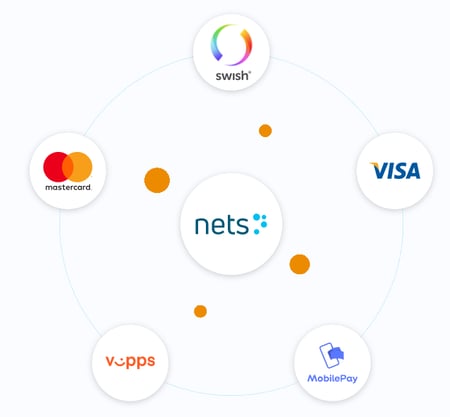 Recently Nexi, the PayTech leader in Italy, and Nets, signed a framework
agreement regarding the combination of the two groups through an all-share merger. The new combined group encompassing Nexi, Nets and SIA will become one of the European PayTech leaders with the scale, reach and breadth of capabilities to drive from a leading position the transition to digital and cashless in Europe.


Klarna offer more ways to pay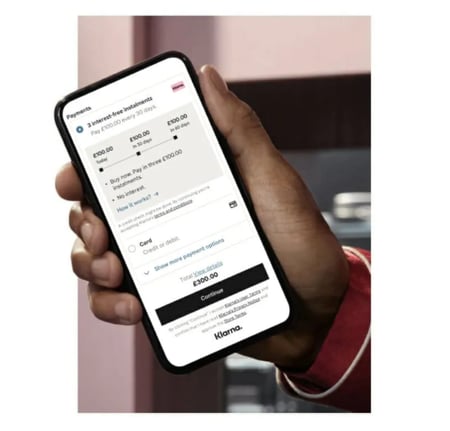 Klarna is today one of the world's most successful online payments processors in the world and the private company with the highest valuation in Europe.

Before Sebastian Siemiatkowski started dreaming of conquering North America, he was flipping burgers at Burger King. Across the assembly line was Niklas Adalbert. The two became friends, and eventually started jamming ideas with a third co-founder, Victor Jacobsson, on how to provide consumers and merchants with simpler online payment methods.

In 2005, the three founders took the plunge and participated in the Stockholm School's Annual Entrepreneurship Award. But the idea for what later would become Klarna received zero enthusiasm and ended up close to last.

Klarna's business is straightforward: they partner with companies to give consumers the possibility to buy products and pay later with an invoice. Put simply, you visit a site powered by Klarna, input your email and zip code, and your purchase is on the way. You then have 30 days to pay back Klarna, using whatever payment method you like. It's a typical B2B2C setup: they sell to companies but their product is used by millions of consumers every single day.
Klarna fulfill the customer journey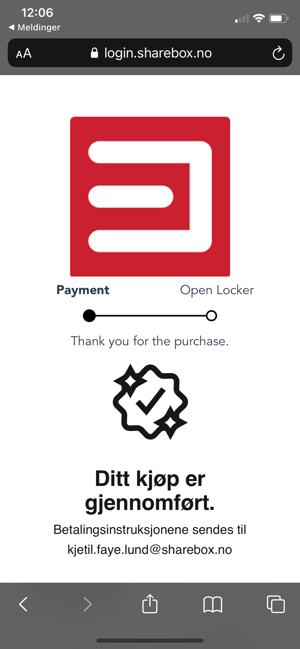 Simply explained, car dealers and workshops with Sharebox get paid upfront and in full, while their service customers get the option to pay later or over time. When you team up with Sharebox and the Klarna integration, you get more than just a set of modern payment methods. Together Sharebox and Klarna work to enhance the full customer service journey.

Klarna payment methods
Pay in 3 instalments
Financing, 36 months
Pay in 15 days


In all these cases, car dealers and workshops receive the payment upfront, leaving all the risk to Klarna, who takes full responsibility for collecting payments.

First, digital payment with Klarna is dangerously easy. Your service customers don't need to add a credit card or fill in their details, since Klarna recognizes the customer based on previous purchases. Tap and you are done.
The future is integrated
It is likely that the next customer generation, accustomed to instant gratification in the digital space, will potentially opt out of car service channels if it entails a time-intensive and inconvenient service experience.

For each repair or service event, customers should be able to choose the offer that best fits their individual requirements and personal criteria, including performance of the repair shops, price quote, final price paid, time to get an appointment, value for money, time needed for repairs, check-in, payment options and check out around the clock.
Integrated solutions enable employees in the vehicle service sector to devote more attention to customers instead of having to complete administrative tasks at their touch points.