In the spring of 2019, we are waist-deep in our search for a way to find product/market fit for our joint venture with MECA.
We had set up the JV project and started coding in January this year. A few months later, our project team has now grown to four and we are still furiously coding. By the summer of 2019, I think we will reach eight people — and we will still be coding.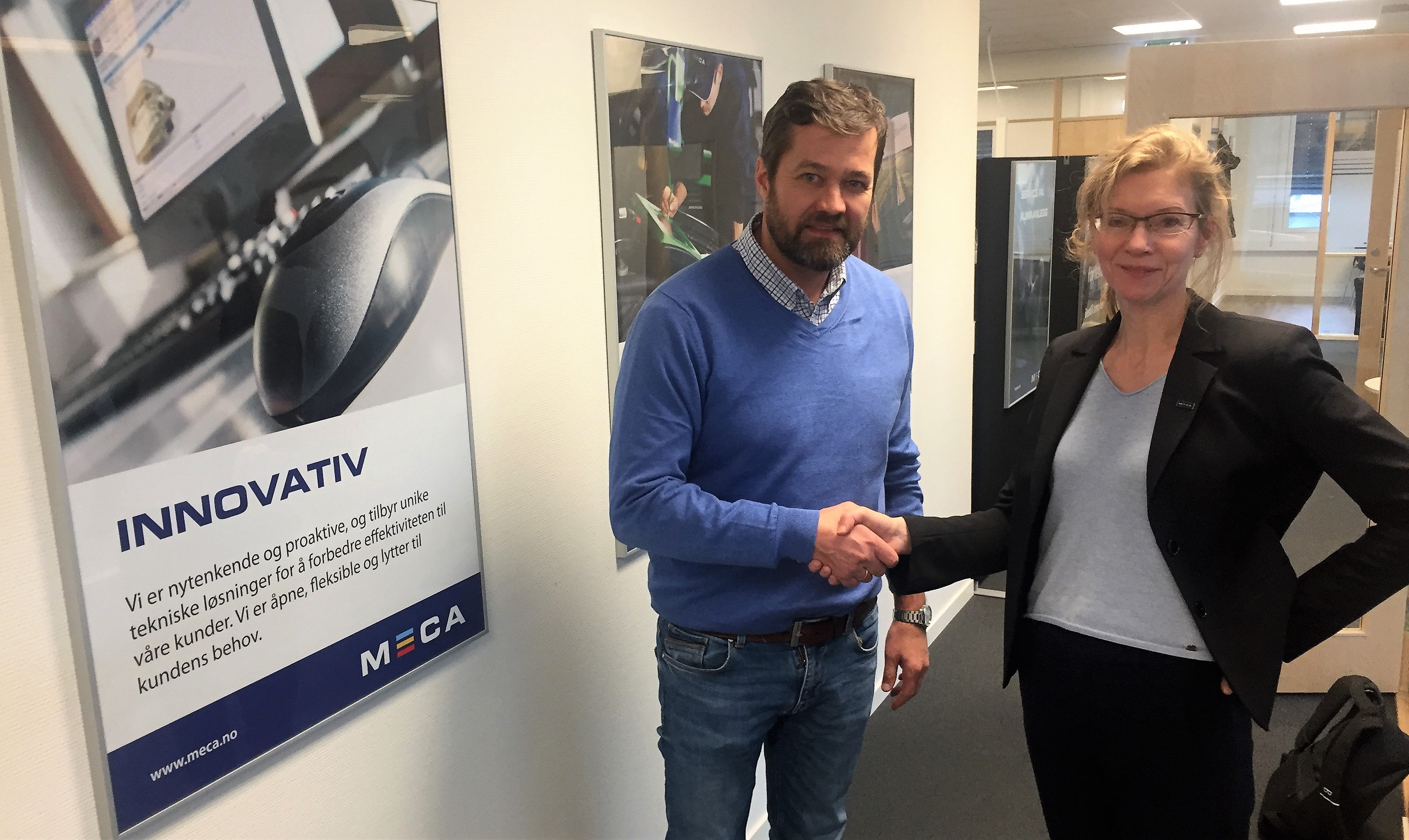 Photo: Arne Eivind Andersen, CEO, Sharebox and Torhild Luise Barlaup, CEO, MECA Norway
From a marketing perspective I feel an intense pressure to launch. Yet here we are, four months in, and we has not passed marketing go. But no matter how intense the pressure, we aren't ready to launch. Common practice would be to "throw it out there and see what sticks," which may be fine after a few weeks of effort when the sunk cost is low. But the "launch and see what happens" method seemed irresponsible and reckless to us — especially given the time that we have invested in cooperation with MECA.
The MECA Group is a leading player in the aftermarket for automotive parts, tools, consumables, car paint and workshop equipment.
Together we are in a process to find the right language or framework for the JV project to articulate our current position and convey the next steps that would get us to product/market fit.
A normal descriptions of product/market fit are only helpful for companies post-launch. If, after launch, revenue isn't growing, marketing is tough, the press doesn't want to talk to you and user growth is anemic, concluding you don't have product/market fit.
What if we could measure product/market fit?
Because if we could measure product/market fit, then maybe we could optimize it. And then maybe we could systematically increase product/market fit until we achieved it. Reoriented around this purpose, we set out to a process for getting to product/market fit.
Drilling down further, we found some less obvious and more interesting requests: integrations, mobile payment handling, read receipts etc.
The process of digging through feedback massively moved mobile payment up on the product priorities list.
With a clear understanding of the JV projects benefit and the most wanted features, all we had to do was funnel these insights back into how we were building the new secure solution. Implementing this segmented feedback we believe would help the users get off the fence and move into the territory of enthusiastic advocates.
Even though we understood why users loved our product, and what held others back, it wasn't initially clear how we were going to navigate the tension between the two when it came to committing to a product roadmap.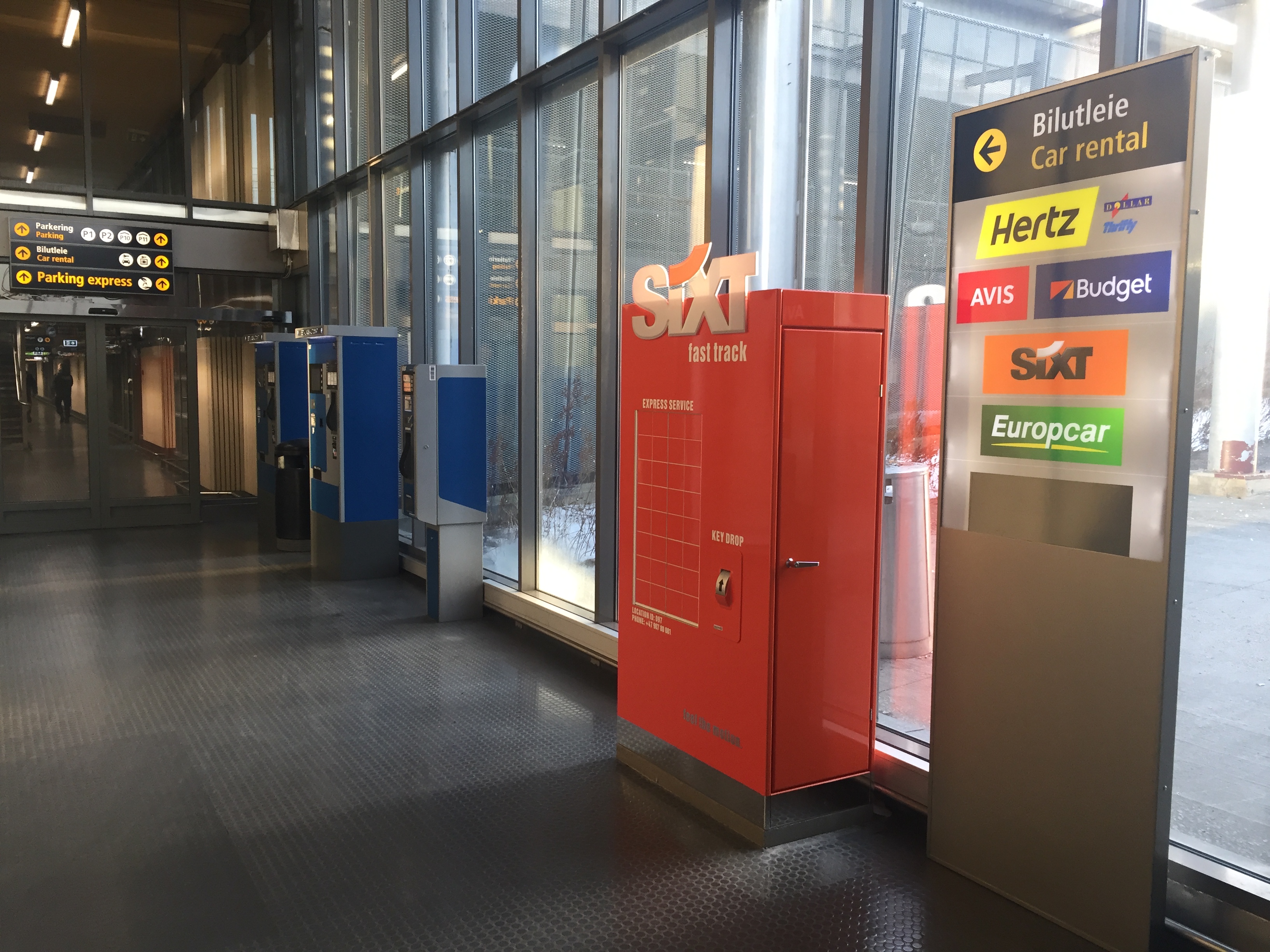 Our roadmap is devoted to the following themes:
Mobile payment. We've learned what matters to consumers. And we've also learned that what matters to consumers also matters to businesses.
More security. A secure cabinet to comply with insurance and safety issues.
More shortcuts. Users loved that they could do everything from their mobile in combination with their desktop.
More automation. Users really valued the ability to be more efficient with their time, automatically add people, and even integrate with a CRM and ATS.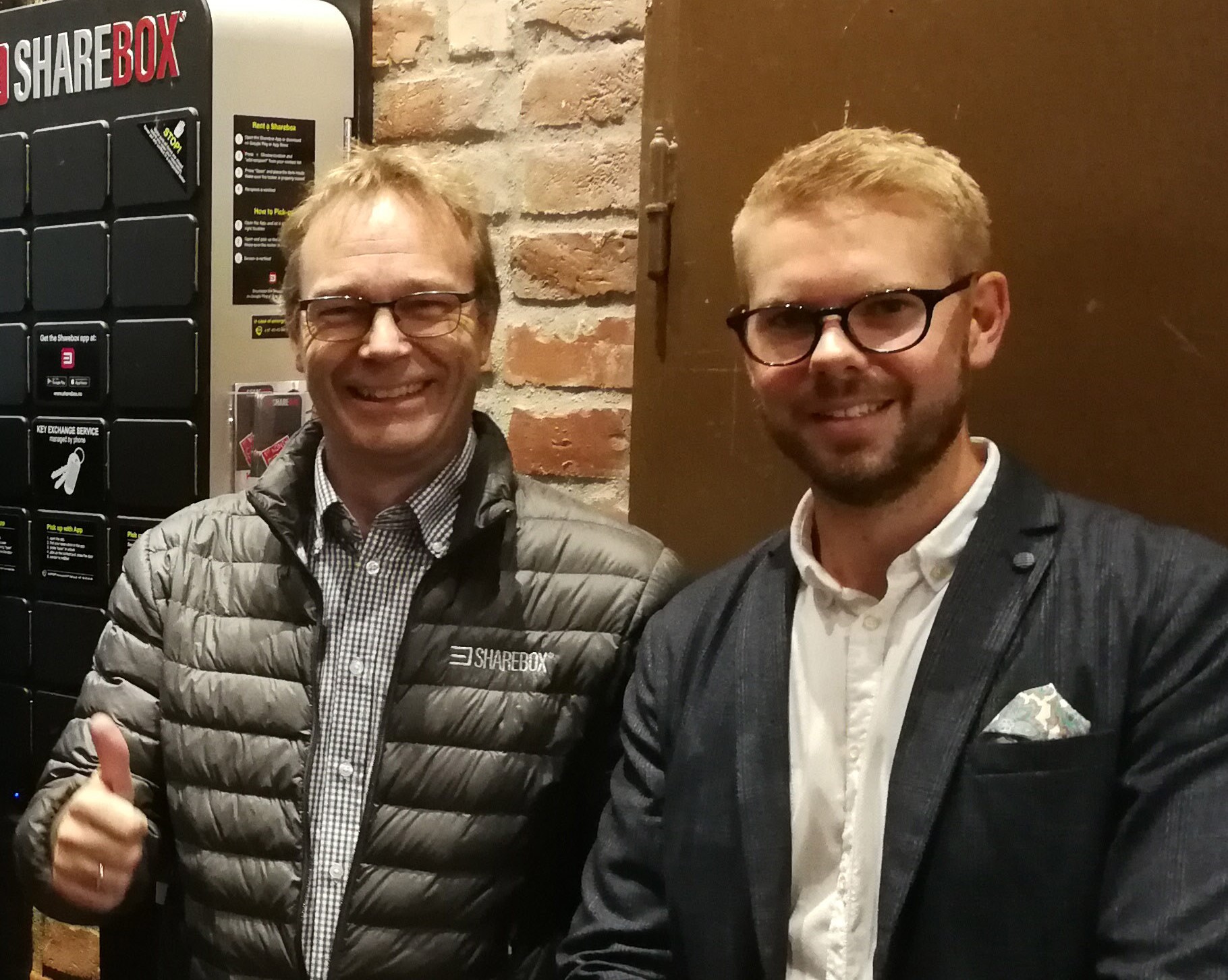 Photo: Leif Arne Dalene, CTO, Sharebox and Andreas Grimstad, Business Developer, MECA Norway
This is where "product instinct" kicks in, and that's a function of experience and deeply empathizing with users.
Our early pilot and test customers are more forgiving, and enjoy the product's primary benefit despite its inevitable shortcomings. But as we push beyond this group, users become much more demanding, requiring feature parity with their current software platform.
As Sharebox are a SaaS company, we simply have to keep on improving the product development as the pool of users expands.
If you want to learn more about the new secure solution for the car industry, feel free to ask for a video meeting or tel call.