In order to scale, we had to do things that didn't scale. It may sound counter-intuitive. But in order to scale, we had to get our hands dirty. Hand-craft the core key exchange experience. Serve our customers one-by-one. And don't stop until we knew exactly what they wanted.
Thanks to well-known companies like Airbnb, Booking.com and HomeAway, short-term vacation rentals and key sharing are booming world wide.
Read on: What is equity crowdfunding?
One of the biggest problems home owners encounter with private lockboxes mounted on their wall is that guests sometimes has trouble locating them. They make detailed instruction manuals which can help, but there are still some guests who feel it take longer than they expected to check-in. In addition, it became apparent that home owners have many issues tracking keys.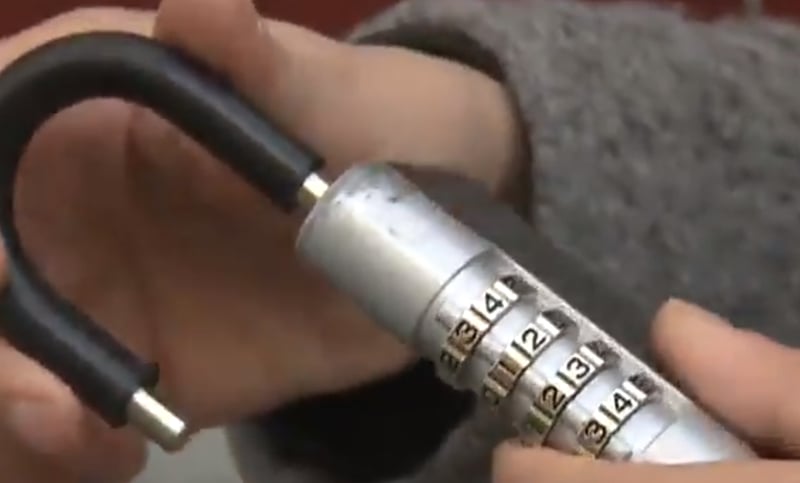 Some home owners built systems that would result in better notifications in the case of a missing key, but it isn't an error proof solution. Finally, from a security perspective home owners had to manually change their access codes after every check out.
Today slick apps and cheaper pricing make booking a vacation property easier than ever, whether you're paying to sleep in someone's extra room — the true definition of the "sharing economy" — or renting an entire house.
Read on: Sharebox Equity Crowdfunding
Airbnb is undeniably popular; now in 81,000 cities, with five million rental listings worldwide. Despite this success, the company and its competitors have battled local zoning laws that prohibit short-term rentals and fought grassroots movements aiming to limit where and how short-term rental companies can operate.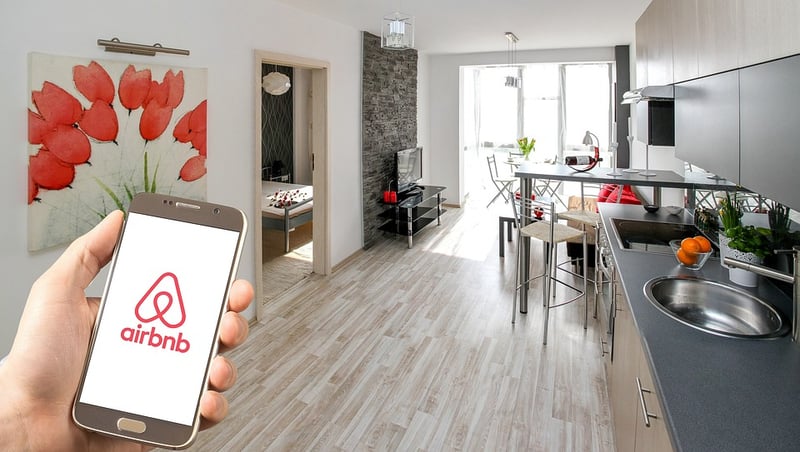 Many rejections as a key exchange startup
But we´ve learned from every "No." As a founder you have to be resilient, you have to learn to weather rejection. It is a universal experience. When the Sharebox founders finally raised their first round of money in 2017 and second in 2018, they went back and counted. It was both painful and gratifying at the same time, looking at all those names, and thinking, "I remember that 'no,' I remember that 'no,' I remember that 'no'" — and they sting; every one stings.
Most entrepreneurs hear a chorus of "Nos" as they get started. You have to expect it. And it's actually a good thing. You don't want everyone to say yes.
Here's why: The first truth of entrepreneurship and investing is that the very big ideas are contrarian because the contrarian is part of the reason why a bunch of large companies and competitors haven't already done it, why a bunch of other entrepreneurs haven't already succeeded at it. And so that leaves the space for the creation of something — and to create something big, you have to have that initial space.
This is the key: You have to pay attention to the quality, not the quantity of rejections. You want to see at least a teeny minority of investors squirm. You don't have to get them to a "yes," but you should detect some friction, as they reason their way to a "no." So it isn't that Sharebox was a bad idea, or not as important — it's just that that person was unwilling to acquire the context necessary to understand what we're working on. So we just moved on until we found somebody who understood it.
When Reid Hoffman — who is rightly called "the Oracle of Silicon Valley" by many tech giants — explains his decision to invest in Airbnb as an example.
David Sze, partner at Greylock Investment, told me during the Airbnb de-brief:
"Well, every venture capitalist has to have a deal that doesn't work that they learn from. Airbnb can be yours." And David Sze is a super smart VC; he invested in LinkedIn. He invested in Facebook. He invested in Pandora. He's as smart as smart money gets—and believe me, I weigh his objections carefully. If someone as smart as David disagrees with me, I worry. But I also get excited—it's an emotional roller coaster. And as this sort of emotional turmoil plays out in the background discussion, it's hard to give an entrepreneur a hard "no." The best ideas make you want to say "yes" and "no" in the same breath. So you have to gird yourself for a string of rejections. Some entrepreneurs simply develop a thick skin. Others treat it like a normal part of their workday. You know, wake up, brush your teeth, listen to people crush your dreams. It's a living. The most successful entrepreneurs listen closely to the "no"s. They mine their rejections for clues."
"It's a bit too early for us, but keep in touch."
"Once you hit 100,000 monthly active users, give me a call."
"This is a fool's errand. It's expensive. It doesn't scale."
"That's not very tech, that's not a scalable platform."
Hire like your life depends on it. It does.
Hiring the right people can make or break a company. Airbnb's Brian Chesky personally interviewed the company's first 500 employees. It was time-consuming, painstaking work, but Brian wouldn't have had it any other way. Patience, he says, pays dividends.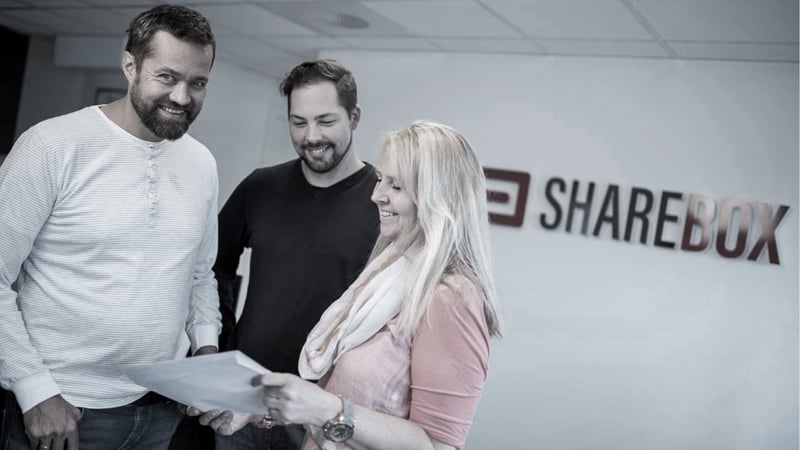 In Sharebox we believe that persistence is the single biggest predictor of future success. And so we would look for persistence. And the second thing is curiosity. What do you care about? The combination of persistence and curiosity is a very good predictor of employee success in a knowledge economy.
The single most important thing is to get the best people you can around you. The single biggest difference in whether the companies end up becoming really great and reaching their potential, or just pretty good, is whether they're comfortable and really self-confident enough to have people who are stronger than them around them.
How we developed the DIY self service check-in experience
The short-term rental industry has grown significantly over the past few years, and nowhere is this more evident than in big cities. As Airbnb and other platforms provides the opportunity for home owners to make unprecedented levels of income from their real estate. It also presents a new set of logistical challenges whit key exchange, cleaning and other services.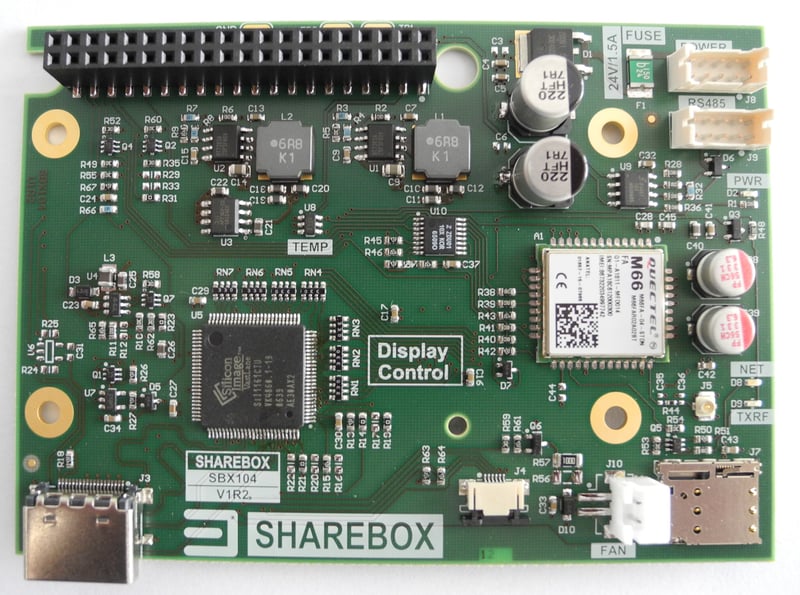 When we started Started in 2016, our goal was to create a smooth DIY self service key management system that allowed people to take advantage of this growing market while freeing them from the day-to-day in person operations. Over time the guest profiles started to diversify and booking lead times began to shorten. It became common for people to book within a day of check-in and demand for self-service access was rising.
Read on: Sharebox Equity Crowdfunding
Fast growing short-term rental trends are self-serve check-in. All of a sudden, the market is more mature and home owners using Sharebox run their business effectively.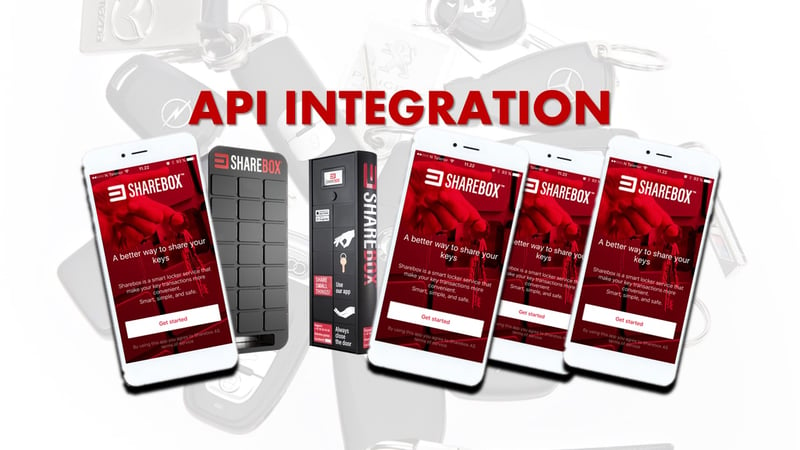 New Sharebox users are very impressed with both the technology as well as the boxes are located in convenience stores and kiosks. The online Sharebox dashboard is intuitive to manage and the Sharebox mobile app mean that all of the arriving guests have a map to guide them including easy access to the locker. Over and over again we see that every single guest is able to find the Sharebox and successfully retrieve the keys.
In terms of tracking keys, all home owners are able to easily manage everything online or in the app. If it wasn't for the Sharebox technology platform it would have been impossible to operate lockers that are geographically spread in different countries. The Sharebox technology and our 24/7 customer support gives home owners the peace of mind that guest experience will be handled with a high level of effectiveness.
The core thesis is that we want to build a massively successful company, and we need to build something that people love so much they tell each other. Which means that we must build something worth talking about. If we want to build something people talks about, we have to go back to things that don't scale, and imagine like what a five-star key exchange experience would be. And presumably if somebody likes it, they'll leave five stars out of five stars in the app. They're satisfied to tell other people. The problem is that today if people leave five stars in the app they might not tell everyone they know.
In a fast-growing organization like Sharebox, we have to be ready to pivot. Every day, there are new competitors, new threats, new opportunities. Everything has to be subject to change. To succeed as we scale, we have to leverage every person in the organization. And to do that, we have to be very intentional about how we craft the culture.
What we're about is to collectively changing the world in the areas of self service access and key exchange that takes incredible performance at every level. We're also about really honest feedback all the time. So we can learn and be the best that we can be.
We believe we will succeed, we have a good idea, we will onboard sufficient resources, look for good timing, and of course we need a portion of luck. But we also need to have a big bucket of grit and stay on our journey.
Do you want to be part of the Sharebox adventure?