Sharebox aims to continuously improving your host services to enhance guest experiences. After all, a better experience leads to higher star ratings, which eventually translates to quicker bookings and more earnings.
Gone are the days when you'd meet your guest at the rental property, hand over the keys, and provide a walk through.
With so much involved, the reality is that you need align your guest-hosting with the modern traveler´s journey, comfortable with no interactions if the check-in process is simple, and communication up front with you as the hosts or property manager is seamless and responsive.
90% of travelers rate an immediate response as important or very important when they have customer service question.
Hosting orchestration is an approach to vacation rental that focuses not on delivering standalone manual activities, but instead on optimizing a set of related cross-channel communications that, when added together, make up an individualized guest experience.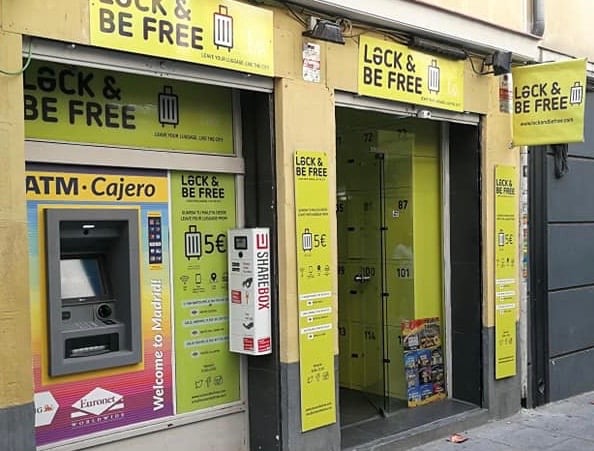 Lock & Be Free locations in Spain
OK, so you understand that hosting are changing and that you must adapt to the new realities of how listings and self-service automation need to work together.
As a result, the hosting that you know today is changing big time in 2020 and beyond. It´s time for hosts and property managers to adjust the sails.
Short-term rental difficult to scale
Cost intensive operations 24/7
Technical / integration issues
Inexperience/skills gap
Growing check-in friction
Need of insight on automation
Fortunately, there are small (but impact-full) steps you can take to get started. Is more integrations the answer? You'd better believe it.
Our world wide-working platform enables hosts, hotels and property managers to facilitate key exchanges from their mobile devices in combination with desktop administration. The result is that you remove the headache of coordinating with guests to provide them with entry into your rentals.
With the Sharebox platform, you can stash your keys in a secure, conveniently-located cabinet, or have your own branded wall mounted key exchange machine, which guests can access through their mobile phone 24/7. Notifications are sent out as text messages with web links and the server system track an reports back when each of your lockers has been opened.
The best thing you can do to align with customers is to make it easy for them.
Integrating Sharebox with your PMS dashboard (Property Management Solution) will provide the key-exchange overview with the addresses of your rentals so you always are in control of check-ins and key pickup/return most relevant for you.
Once you've chosen a locker and signed up your guest and her mobile number, Sharebox utilize your reservation information to contact the upcoming guests with a text message including all the details they need to access it.
Syncing up Sharebox with your PMS account will enable Sharebox to automate the process of sending access codes to your guests with clear instructions for collecting the keys to your rentals.
Optional white labeling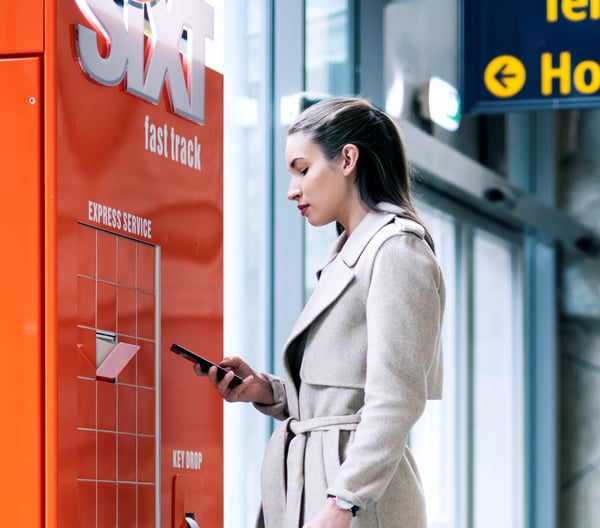 Sixt fast track are available on airports
We produces and stock the key exchange machines and rent it out without any trademark. Property managers, hotels and car rentals, which then places its trademark, offering the key exchange service to the end user. This is the simple scheme of the White Label Sharebox product. The same can be done with text messages, web links and touch screens as well.
Your guests will explore a quality key exchange product and get a good check-in service with your branding in every step. You can customize tools like text messages, web-links, touch screens and a series of branded wall mounted key exchange machines to help set yourself apart from the crowd.
Join the key exchange team
With Sharebox's locker system it becomes easy to manage key pick ups and drop offs outside of office hours. In addition you can partner up and easy integrate with several great software solutions: Newbook, Guesty and HQ Rentals.