The "new normal" brings disruption and requires adjustments to operations and mindsets that aren't yet known.
Here at Sharebox, we've been leading the way in digital retailing work for well over five years.
Our goals are simple: In a world where self-service technology plays a vital role in everyday life, it is crucial to understand the changing needs in customers' demands. Social proof from LIVE operations including customer feedback ensures excellent customer satisfaction, keeping them happy and loyal.
Lesson learned - best practices for a Go live strategy:
Get your team buy-in and engagement
A rock-solid digital retailing key cabinet
Fast & easy implementation package
Market your digital retailing solution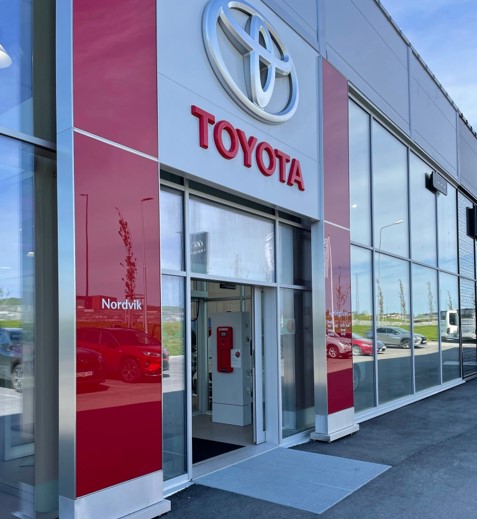 Reducing waiting times, and maximising added value sales
Dealers with a self-served digital retailing solution have a distinct advantage over their competition. Our key lessons are from a two years track record, implementing digital retailing for car dealerships and helping them in the search for perfection.
The self-served digital customer journey workflow needs to include several important ingredients:
Licence plate registration number
First / last name
Customer mobile
Customer email
SMS info language selector
Order details, document PDF upload
Electronic signature & ID check
Payment provider, invoice PDF upload
Terms & Conditions, user acceptance
Parking & gate restrictions, start/end time


Embracing our new self-service forever culture
Our team addresses the specific needs of new car dealerships by providing ideas, tips and solutions on topics impacting dealers and their workflow. We are highly motivated to help automotive professionals improve their team's effectiveness and their dealership's profitability.
It´s free of charge with no obligations to have a chat with us. Together we can find answers on what it takes to be successful with digital retail for your service department team of technicians and specialists.
Are we still figuring things out as we transition into a fully self-served universe? Absolutely. But we're excited to continue to be pioneers in the future of customer experience. Let us know if you are interested to drill down and learning more.