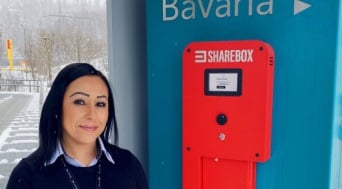 One who happily signs the list of benefits is Nadia Elamari, team leader for customer front at Bavaria Oslo. She says Sharebox has brought with it a large number of positive effects.
- Sharebox makes it much easier for both us and our customers. Now customers can deliver and pick up their cars exactly when it suits them, without thinking about our opening hours. Then we also avoid a rush of customers just when we open in the morning, or just before closing, Elamari begins.

Both parties do not have to wait for each other. When the service department empties the box in the morning, they can start work immediately, without waiting for cars stuck in traffic or delayed for other reasons.
- Sharebox makes it much easier for both us and our customers. Now customers can deliver and pick up their cars exactly when it suits them, without thinking about our opening hours.
Nadia Elamari, team leader customer front, Bavaria Oslo.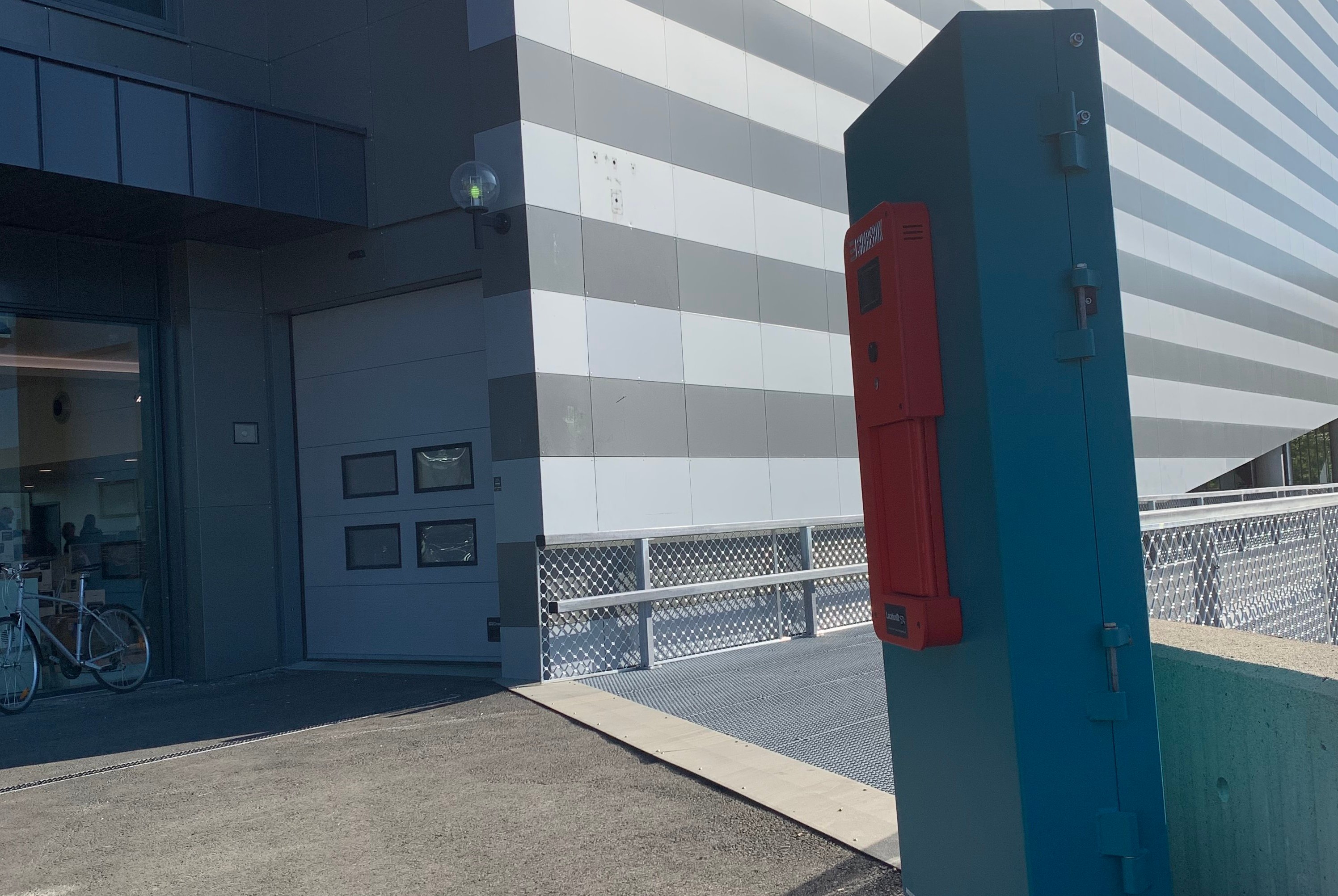 Satisfied customers
The customers are also very happy, says Elamari.

- Before delivery of the car with us, we inform customers about the opportunities they have. More and more people are choosing to use Sharebox. There have therefore been many happy customers since it came into place, says Elamari with a big smile.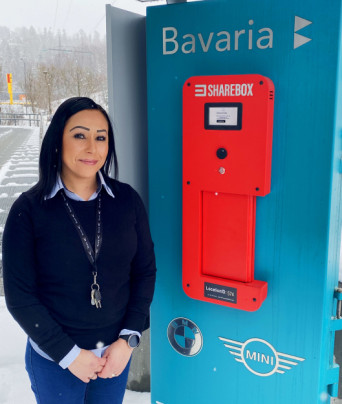 At Bavaria in Oslo, of course, the cars are safe even after opening hours. When the customer wants to pick up the car and has paid, they are sent a code to the gate to the parking lot. Simple, efficient and contactless for both parties.

It should also not be underestimated that the employees can go home at normal times, without thinking about possible delays when customers picking up cars outside opening hours.
- This is heaven

Sharebox has started to spread across the country, as here outside Bavaria Ålesund.
Surveys show that up to 70% percent of the customers at workshops that have used the system now prefer to use the opportunities provided by the self-service customer reception.

And there will be more, we must believe Elamari at Bavaria Oslo.

- We have had an extremely good effect of this. The system gives both the customer and us full control, and there have been no problems. Therefore, we would highly recommend it. I will be very surprised if this does not become standard in the car industry, also after the corona, says Elamari.

Because if there is one thing they do not miss at Bavaria Oslo, it is the queues.

- No, we definitely do not want to go back in time with long queues. This is heaven in relationships, she laughs.


About Bavaria
Bavaria is not a traditional dealer, but an active player who since 1996 has worked to create the best dealer alternative for discerning, car-interested customers who want to experience both driving pleasure and ownership pleasure.

Today, Bavaria are one of the Nordic region's largest BMW and MINI dealers. We sell BMW in Stavanger, Oslo, Gardermoen, Haugesund, Kristiansand, Arendal, Bryne, Ålesund, Molde, Kristiansund, Stockholm, Uppsala, Gävle, Östersund, Skellefteå, Luleå, and MINI in Stavanger, Kristiansand, Oslo, Stockholm, Uppsala, Gävle and Skellefteå.

Bavaria is part of Hedin Automotive AS, a wholly owned subsidiary of Swedish Hedin Bil AB, together with Hedin Performance Cars (Porsche) and GS Bildeler (Norway's largest independent supplier of spare parts and accessories for BMW). In 2017, they had a turnover of more than NOK 6 billion and sold 21,500 cars. Hedin Automotive currently employs more than 750 employees in Norway and Sweden.
About Hedin Bil AB
Hedin Bil AB is a Swedish family group that was established in 1985 by father Ingemar and son Anders Hedin. The group, which today is one of Europe's largest car groups, operates more than 115 car plants and sells 32 brands in Sweden, Norway and Belgium.

Hedin Automotive is part of the Anders Hedin Invest Group together with Hedin Bil AB, the Klintberg & Way Group, Mabi Hyrbilar, Car to Go Sweden, Hedin IT and I. A Hedin Fastighetskonsernen Tuve Bygg AB. Anders Hedin Invest is also a part owner of Lasingoo Sverige AB.

The group's total turnover was SEK 30 billion in 2018, and employed more than 3,200 employees.