The pandemic has been a catalyst for new, digital ways to put the customer at the centre. For car dealers, there is an urgent need to realize future-oriented strategies.
Putting customers really at the centre also means radical changes. This means giving the customer a valuable role in the entire value chain and operating strategic customer experience management. Understanding customers and delivering on the main drivers are the answers also in the future.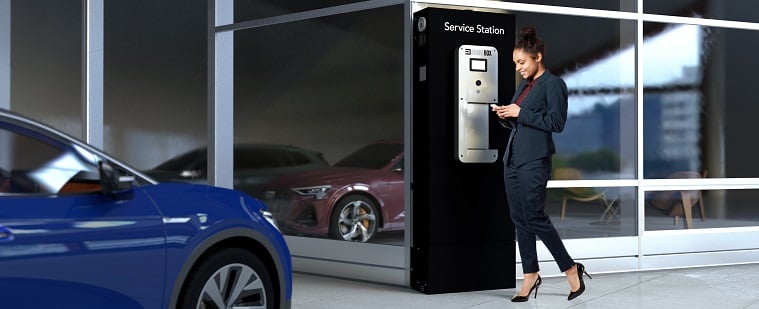 Get help to build your digital customer services
You can choose from a few players out there. For us, in Sharebox it´s super cool to partner up with top brands when they expand their digital aftersales services and integrate them seamlessly into the existing ecosystem.
The result is that the car dealers can create a solution for their customers that is unique in their segment. From booking appointments and choosing a service advisor to additional services and vehicle handover planning. Communication will be handled centrally via the brand digital customer ecosystem.
Our goal with Sharebox is to provide the best possible brand and customer experience – including workshop visits. Both customers and dealers benefit equally from the new seamlessly integrated aftersales services. They communicate with each other in an integrated ecosystem. All customer information is available in real-time by SMS, links and touch-screens. Highly appreciated is that communication is possible to edit and customize quickly and easily via a central dashboard portal, updating the service booking app or as a fully API string of functionality.
Digitization of interfaces and channels will lead to new revenue opportunities for those aftermarket players that move faster than their peers.
If you want to move fast, you have to look at how your business, network and value chains are organized. To move forward, use technology that is equipped for volume and self-service, and of course digitally.
Looking into to crystal ball, I believe that the automotive industry players that promptly begin assessing their organization's starting point and full potential as they examine the impact of this shift on tomorrow's revenue pools will be in a good position to capture the new value.