Travel will be recommended between countries with similar risk profiles, according to the EU Commision.

European countries will be advised to open borders to countries with similar coronavirus risk profiles under a plan to bolster the ailing tourist industry being discussed in Brussels.
"We will have a tourism season in summer, but with safety measures and limitations that will make it quite different from previous summer seasons."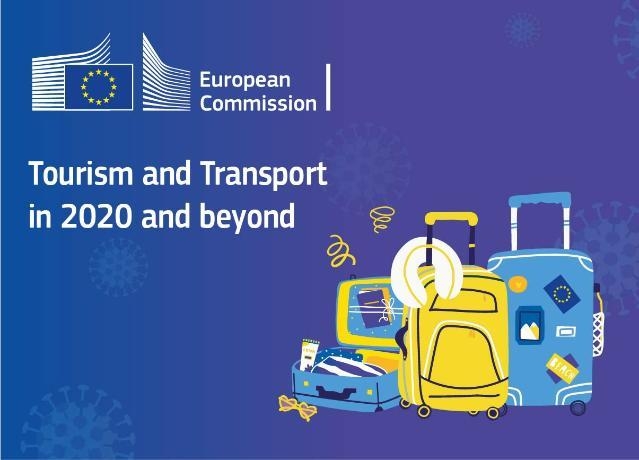 On May 13th the European commission recommended a phased approach to reopening borders that means EU countries with "similar overall risk profiles" on the pandemic will open to tourists from each other's countries, according to a press release.

The EU includes some of the countries worst hit by the pandemic – notably Spain and Italy – along with others such as Greece and the Czech Republic that have so far limited its impact.
More: The Coronavirus will change home rental forever

Officials are scrambling to rescue Europe's tourism industry, which accounts for 10% of EU economic output – more in Italy, Spain, Croatia and Greece.

The commission's acceptance of national border controls contrasts with earlier unease. Member states cannot open borders for citizens from one EU country, but not from others.

Quarantine restrictions on visitors are also determined by national governments, and the EU executive is taking a similar approach, calling for equal treatment for countries with a similar infection rate. EU would also expect member states that follow certain measures in quarantine would apply the same rules towards other member states if they have similar epidemiological situations.

By the peak summer season, travellers across the EU will be able to check an interactive map drawn up by the European commission's science service that will provide information on the latest border controls and travel conditions, under the commission plans.

The EU executive will also urge member states to construct preparedness plans in case of a second wave of coronavirus. It suggest countries should only lift travel restrictions when virus containment measures, such as physical distancing, can be followed throughout a journey.

Travel bans, grounded planes and closed borders caused by the pandemic response are proving disastrous for Europe's tourism industry, which supports 27m jobs – 12% of all employment in the union.

The commission will set out recommendations to promote hygiene in hotels and resorts.