Professionals today want to be physically and mentally engaged beyond daily project or role-related challenges. And they want to feel optimistic and proud of the role their company plays in the world.
We all want to feel valued and satisfied at work. But, the needs and desires of the modern worker are changing rapidly from one generation to the next, and it's not just about having more flexibility or being able to work from home.
Find out more: Sharebox is Official Host Assist of Airbnb
A new survey from Airbnb for Work finds similarities in what groups of workers now want from their employers, along with some very surprising differences in mindset between the generations, and between managers and those who don't manage people. Trends in worker satisfaction also have a lot to do with where you are in the world. Those in France may have very different needs from their peers across the channel in the United Kingdom.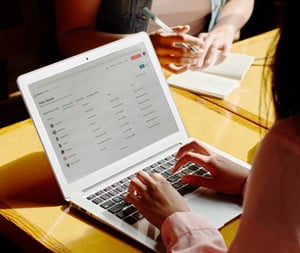 Different generations, different needs
The survey found that when it comes to generational differences, younger workers—Millennials (born between 1981 and 1994) and those from Gen Z (born between 1995 and 2010)—are slightly more satisfied with their jobs than Gen X (born between 1965 and 1980), as 25 percent of 26-35-year-olds are "extremely satisfied," while only 18 percent of 36-50-year-olds are. For Millennials and Gen Z, that satisfaction is tied to their company's role in the world. Four out of five Gen Z workers, for example, believe their company needs to take a stance on global issues.
Read on: How to make money renting your home
The younger generations are more inclined to want to work in non-traditional spaces. A shared or open workspace is much more desirable to your typical Gen Z employee, who says it helps them feel more motivated and make stronger connections with their team members. Your average Baby Boomer (born between 1946 and 1964) still wants a traditional office, which they take as a sign of being valued. So, allowing for both may be the answer for today's modern employer.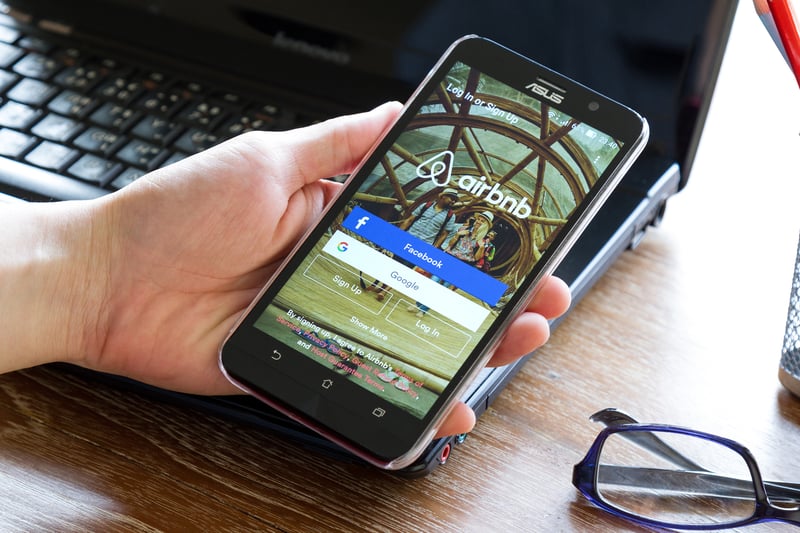 A gap between managers and those who report to them
Understanding the differences in needs between workers of different ages is valuable information that can lead to positive change. But it's not all. The differences in mindset between managers and non-managers in today's fast-changing workplace is just as surprising. Managers, like Millennials in general, are a bit happier with their jobs than non-managers (76 percent vs. 58 percent either satisfied or extremely satisfied). And they like their workspaces (13 points more satisfied), which tend to change a lot more than they do for non-managers. Indeed, 92 percent of managers work in a variety of spaces beyond their traditional or assigned office.
But how they view the traditional workplace is where the survey reveals the biggest gap. Managers see the workplace as an inspirational setting where people can be creative and take on exciting challenges, while non-managers think workspaces mostly provide comfort, but are also noisy and disruptive. Opportunities at work are also more important for managers, while having flexibility is high on the list for those who report to them. In general, a desire for more flexibility is a common theme for non-managers, and younger generations.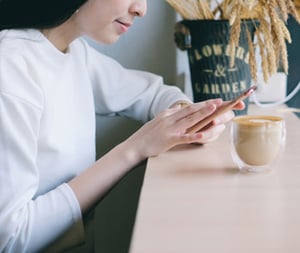 Where you are in the world is important
In the United States, people want to be encouraged to get out of the office. There's a stronger desire to work remotely than there is among their international counterparts. But when in the office, a private space, rather than a cubicle, leads to more happiness—a somewhat common thread across global regions.
US workers are slightly happier with their jobs than those in other regions, with 68 percent saying they are either satisfied or extremely satisfied. But while generally optimistic, they are concerned about employers replacing seasoned workers with younger ones, and the need for more modern benefit packages, especially for working parents.
In Canada, workers put gym subsidies and a stocked kitchen high on their list of desires. They're less likely to work in open spaces, and are happy about it. But they believe an open work environment could foster more collaboration.
In France, increased travel opportunities and onsite game rooms stand out. In general, they're the most satisfied with private work spaces, believing it's harder to motivate people in an open environment. Workers in Great Britain are happier in private work spaces, but those spaces are only available to 13 percent of employees there. Those in Germany are also happier in private work spaces when in the office, which they are more likely to get than in other regions. But Germans are also more likely to work in a shared space when outside the office.
The majority of workers in India sit in a cubicle, and they're generally OK with that. But they're also more likely to work remote one to three days a week. The most surprising finding among Indian workers is that they're more likely to think that robots and artificial intelligence will make their position obsolete in the near future.
Read on: Moneymaking opportunity for those with space to spare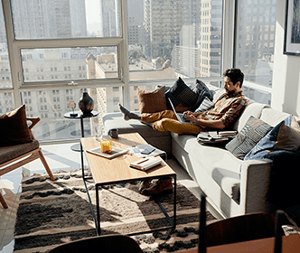 Flexibility, modern benefits, and well being bind us all
Across the generations, 65 percent expressed satisfaction with their job. But they're also concerned that technology is challenging their work-life balance. Across all respondents in all regions, flexibility, and a desire for more of it, is highly valued, including flexible schedules and remote work opportunities.
Modern benefits, such as parental leave, mental health programs, and sabbaticals are important to everyone, as are things that increase wellbeing, like onsite gyms. A desire for travel opportunities, stocked kitchens, and training courses also crosses boundaries and borders. Employees look to all of these things for increased engagement—both physically and mentally—at work.
Once you incorporate Airbnb for Work into your corporate travel policy or guidelines, you gain access to a travel management dashboard that facilitates workflows for travel managers and for those booking for others.

The user-friendly company dashboard is a powerful tool that consolidates business travel info and expensing in one place. The dashboard features the same intuitive interface and streamlined experience of Airbnb's consumer site.

The Airbnb for Work company dashboard includes a world map, which clearly displays current and future travelers' locations. It also displays each business traveler's contact information and Airbnb listing details.

Streamlining travel management
The dashboard additionally enables business travel managers and those booking for others to track and analyze different elements of each traveler's entire trip.

Integrations and partnerships
Airbnb has integrations with a number of partners to meet the needs of your business travel program. Integrations, accessible through the company dashboard, include travel and expense management firm SAP Concur, two travel management companies (TMCs), and four duty of care providers.

Setting up the company dashboard is easy
Setting up the Airbnb for Work company dashboard to access travel management tools and invite employees is a quick and easy process.

With its ease of use, integrations with key travel management partners, and accessible tracking and analytics tools, the Airbnb for Work company dashboard is designed to support and streamline your workflow.
Based on the Airbnb for Work Modern Professional Survey, we see a changing landscape in which people are more likely to work remote, gravitate toward employers who offer modern benefits, and set a high bar for corporate social responsibility. And Airbnb for Work is there, as employers tackle many of these challenges. Whether employees are traveling for work, relocating, booking unique offsite spaces, or looking for team-building experiences, Airbnb for Work helps companies attract, motivate, and retain talent in our modern workforce.